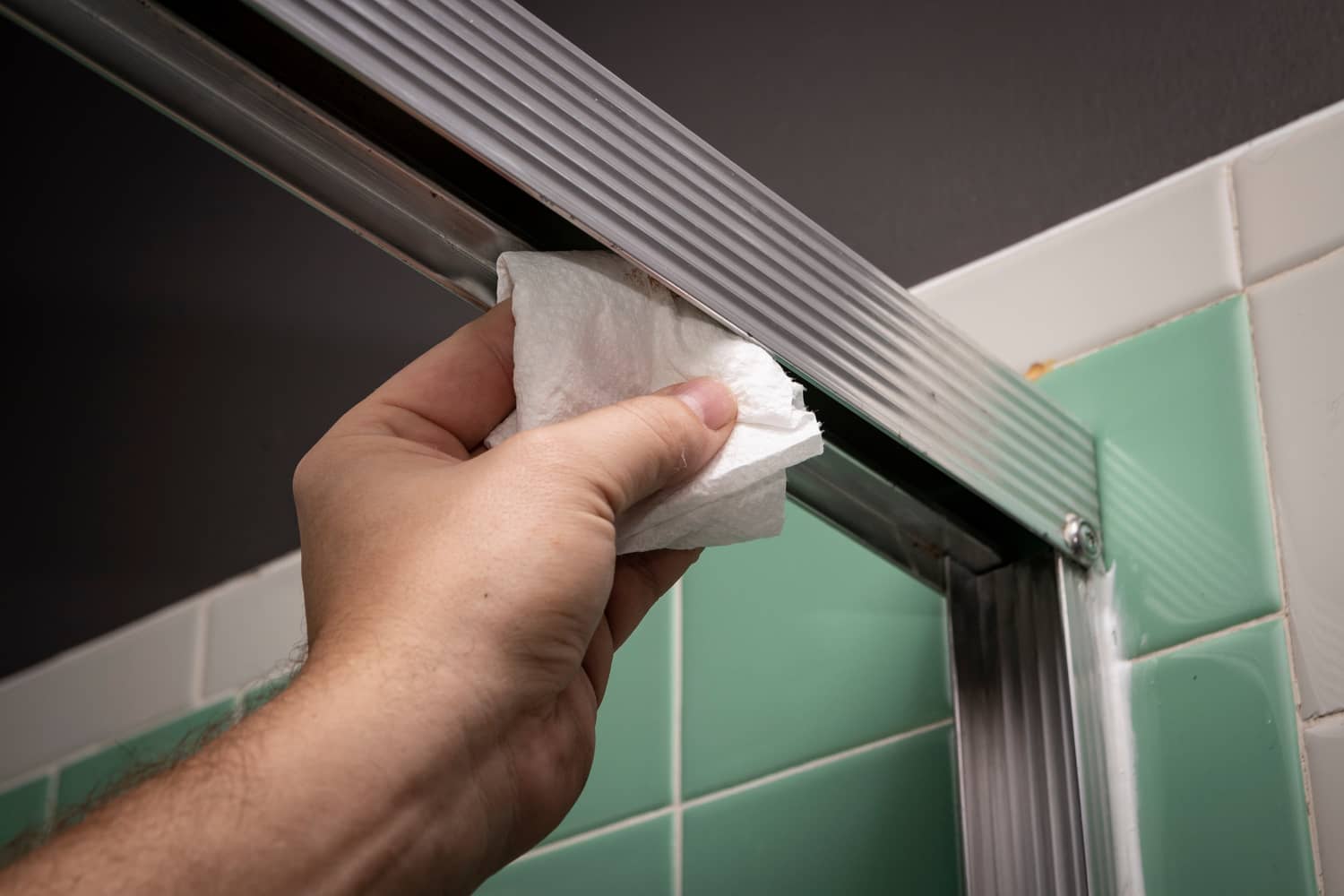 Imagine coming home from a long day at work and you just want to take a quick shower. You are all set and have your clothes and towel laid out and you're ready to jump into a nice hot shower. As you open the shower doors to enter the shower, you look down and notice some unsightly gunk and mold building up in the tracks of your shower doors. Another chore has just become a priority. Wondering how to clean shower door tracks? You can use vinegar or steam to scrub and remove the gunk and mold or mildew from the tracks.
Let's take a look below at some more details regarding cleaning your shower door tracks.
What Do I Need?
Just like with any project, you will need certain materials or equipment to accomplish this task. Let's take a look below at some suggested materials and equipment.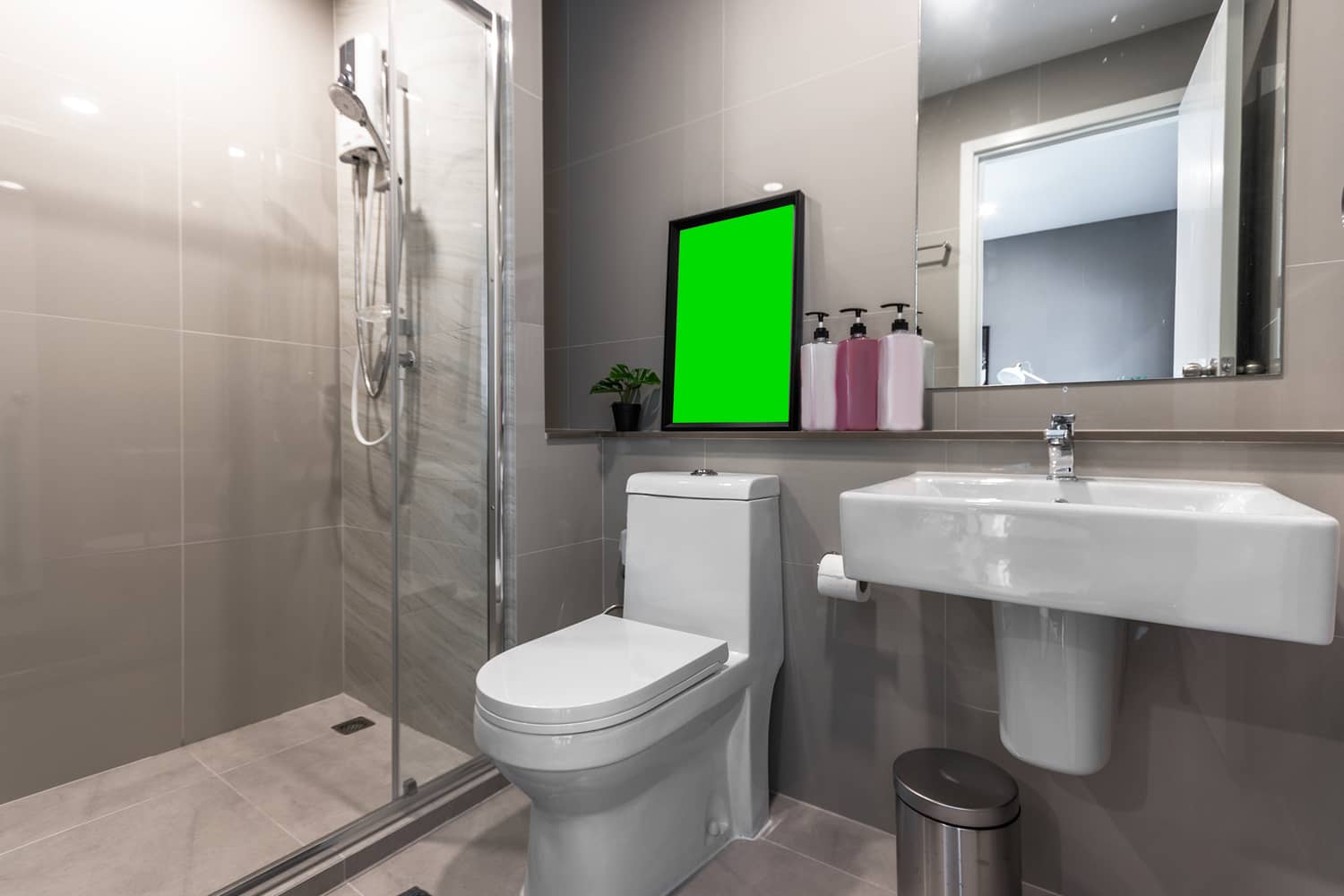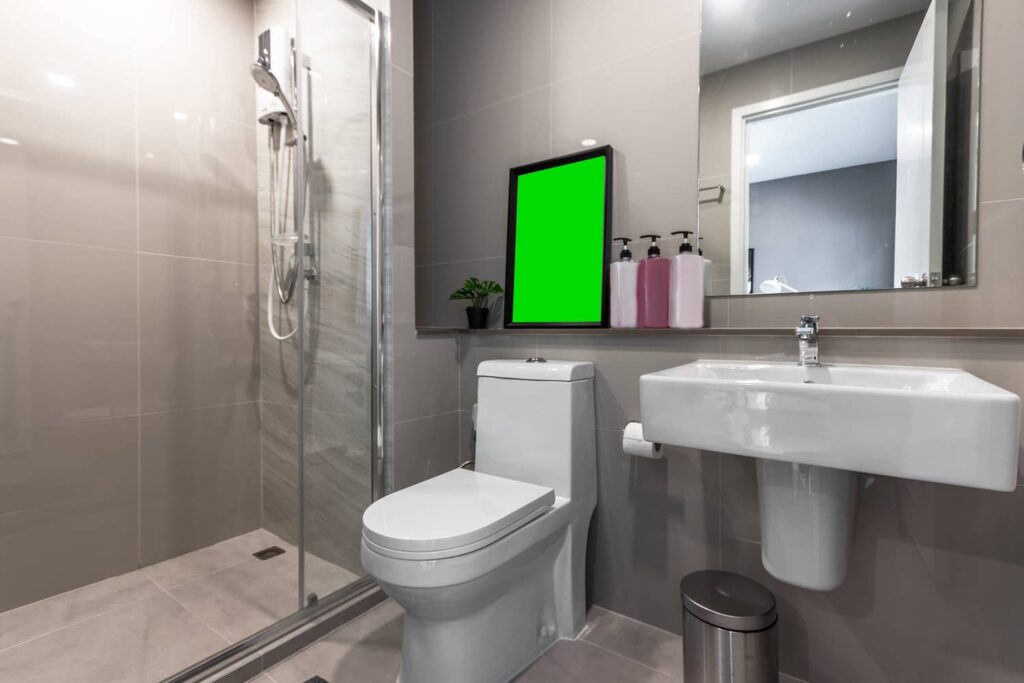 What Are The Recommended Steps?
Getting the job done correctly, requires you to follow a few steps. Although it might seem easy to just wipe down the tracks of the shower doors, there might be more gunk and mold or mildew build-up that requires extra scrubbing. Let's take a look below at some recommended steps to complete this project.
Apply the vinegar – Using the cotton balls, dap some vinegar onto the cotton balls and slide the balls in between the grooves on the shower door tracks. You simply want to get the tracks wet and excess vinegar is not needed. Be careful to not get vinegar on your flooring if it is stone or tile. Vinegar is known to damage tile or stone.
Let it sit – Allow the vinegar to sit on the shower door tracks for around three to five minutes.
Use your brush – Take your grout brush or toothbrush out and gently scrub the soap scum, stains, mildew, and mold away from the tracks.
Spray with water – Take your spray bottle and mist the track to rinse all residue to vinegar out of the tracks.
Wipe it down – Take your microfiber cloth and wipe down the area to ensure it is dry.
Repeat – If the shower tracks are still dirty, repeat the steps as necessary.
If the water stains are requiring a deep cleaning you can create a cleaning solution using baking soda with vinegar. Also to avoid using harsh chemicals, look to a dish soap to assist. Additionally, if you do not have a microfiber cloth or cotton balls you can use paper towels. Allow any solution to sit for 30 minutes on the sliding shower door. This ensures the tight spots are taken care of.
Other Recommended Maintenance
Now that you know how to clean the shower door tracks in your bathroom you can look into how to get hair out of your sink drain. This can be a big issue of clogging and gook buildup. Removing the hair as soon as possible is important for maintaining proper plumbing functionality.
Next, you might be cleaning your shower door tracks and notice a funny smell coming from your bathroom drains or plumbing. You will want to look into what causes your bathroom to smell like sewage.
Lastly, while you are cleaning your bathroom you might develop the need for some water. Quenching your thirst with some water from the bathroom sink is a possibility. Make sure that you have tested your water, but if you are brushing your teeth then it is likely safe to drink the water.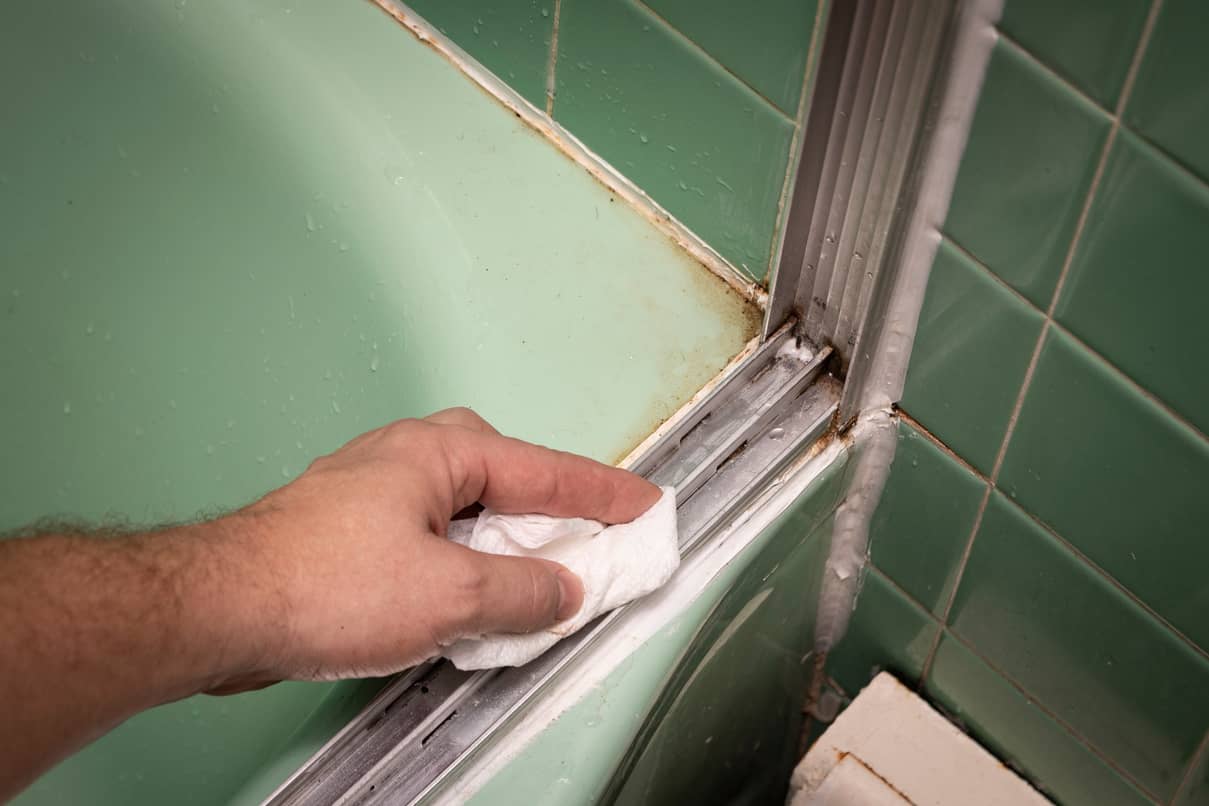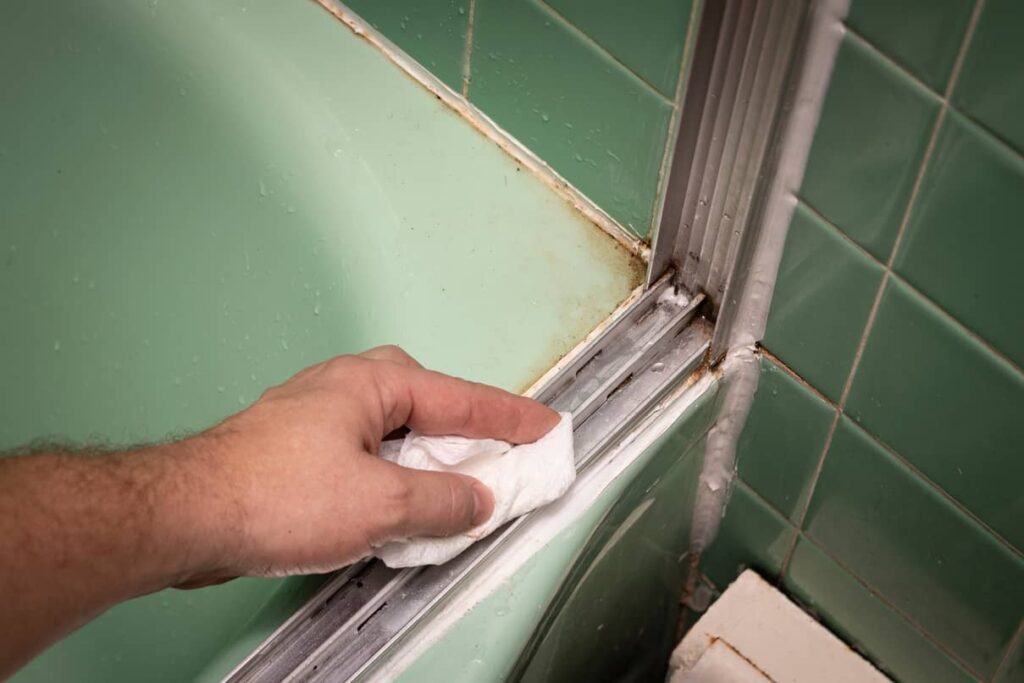 When Do I Call A Professional?
When it comes to cleaning any part of your home it can be frustrating and time-consuming. There are so many cleaning needs that are necessary to keep your home looking tidy. If you are a busy homeowner, it might be a good idea to call on a local home cleaning service. Additionally, you can reach out to your local home inspection team to find out what needs the most cleaning and maintenance. Also, they can recommend a reputable home cleaning service.
Conclusion
For some homeowners, cleaning their homes can become a major pain. Not every homeowner has the time and physical capacity to clean their homes. Consequently, if this is the case, you will want to call on a local home cleaning service company. Also, you should utilize your local home inspection team for a home inspection. They can find any issues with the home that might need cleaning or repairs. Reach out to All Coast Home Inspections for a home inspection in Houston, TX.