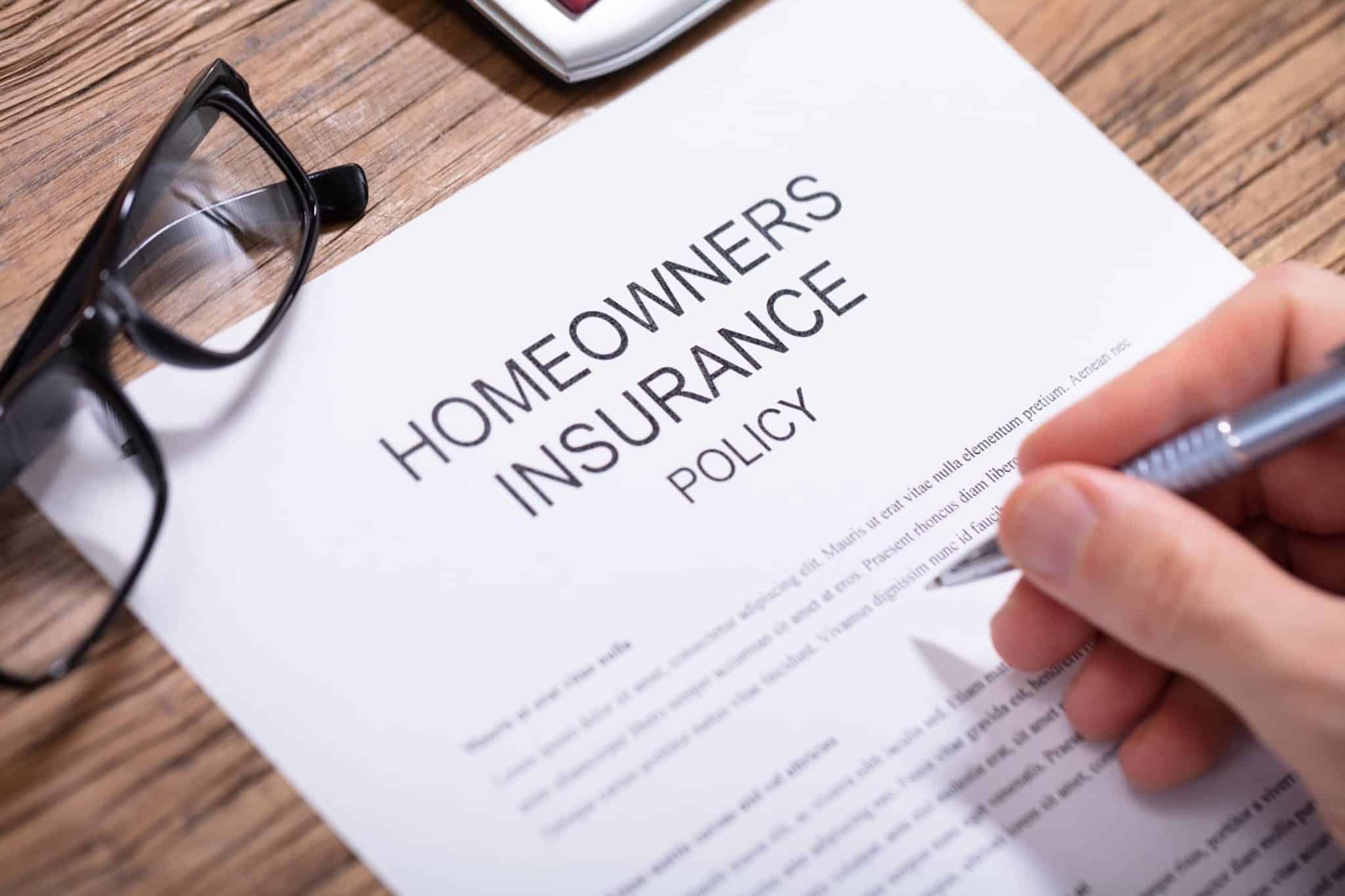 Understanding what your homeowners insurance policy covers is vital to understanding what gets replaced and what does not. Unfortunately for homeowners, the insurance policies can vary by state, size of the home, and the needs of the home. Keep in mind that something as functional and frequently used as an HVAC system, a homeowners insurance policy will often not cover normal wear in tear. Does home insurance cover HVAC? Well, only if there is an incident of peril. That means, damage caused by uncontrollable circumstances.
Let's take a look below at when your HVAC system might be covered or might not be covered by homeowners insurance.
What Is Home Insurance
The basic definition of homeowner's insurance is something that protects your home and investment from damage. The moment you purchase your home a homeowner's insurance policy is established. Once you sign on the line, you are entering an agreement with that insurance company. In exchange for you paying monthly premium charges, the insurance company agrees to repair or replace specific damages under their covered perils definition.


When Is My HVAC Covered
Believe it or not, your HVAC could be covered by the homeowner's insurance if a few things happen. Keep in mind, that the magnitude of damage has to occur from some very specific situations. Let's take a look at the list of things that allow us to use our homeowner's insurance coverage for replacement.
Fire or water – if you happen to have your HVAC system catch fire, the homeowner's insurance will cover your repair costs. If you have a pipe burst near your HVAC system, the system might also be covered. However, if a flood happens to create water damage to your HVAC system, you must have a separate flood insurance policy to have the HVAC system replaced.
Vandalism or Theft – if you happen to experience vandalism or theft to your HVAC system, these would be covered by most homeowners insurance policies. They are considered peril events and would require a police report. Once you have the police report, you can file with the insurance company for replacement.
Severe weather – a natural disaster such as hurricanes, tornadoes, heavy wind and rain storms and even hail storms that cause damage to your HVAC system could be covered under your homeowners policy.
Lightning – if a lightning strike damages the HVAC system or causes a fire that damages your electrical components, the homeowner's insurance may cover the damages. Lightning strikes have cost homeowners $2.1 billion in home losses during 2020. Equipment breakdown coverage is typically reserved for power surges that cause electrical damage.
Hail storms – anytime large pieces of ice fall from the sky they can create massive amounts of damage. You would have to consult your homeowner's insurance policy to determine if this type of peril is covered. Damaged window ac units are typically not covered.
When Is My HVAC Not Covered
When it comes to your homeowner's insurance policy, your HVAC system is no different than any other system in your home. If there is damage to your HVAC system due to what is considered standard reasons, the homeowner's insurance policy will not cover it. Let's take a look at what is considered a standard reason for damage to your HVAC system.
Old – the average lifespan of an HVAC system is 15 years. However, in some cases, the system will break down earlier than that. If the HVAC system breaks down after 15 years of age, the homeowner's insurance will not cover the cost to repair your system.
Maintenance – if you neglect to maintain your HVAC system as recommended by professional HVAC technicians, your insurance company will not cover repair costs.
Cosmetic damage – if your sprinkler system causes the exterior of your HVAC system to rust pre-maturely, your HVAC system will not be covered under the homeowner's policy. Superficial exterior damage is not covered.
Wear and tear – general wear and tear is not covered by your homeowner's policy. If you have a home warranty, that would be your best bet for a replacement or repair cost coverage.
Items not covered – damage to the HVAC system caused by a flood, wildfire, or even an earthquake are typically coverage excluded. Meaning, they don't count for coverage.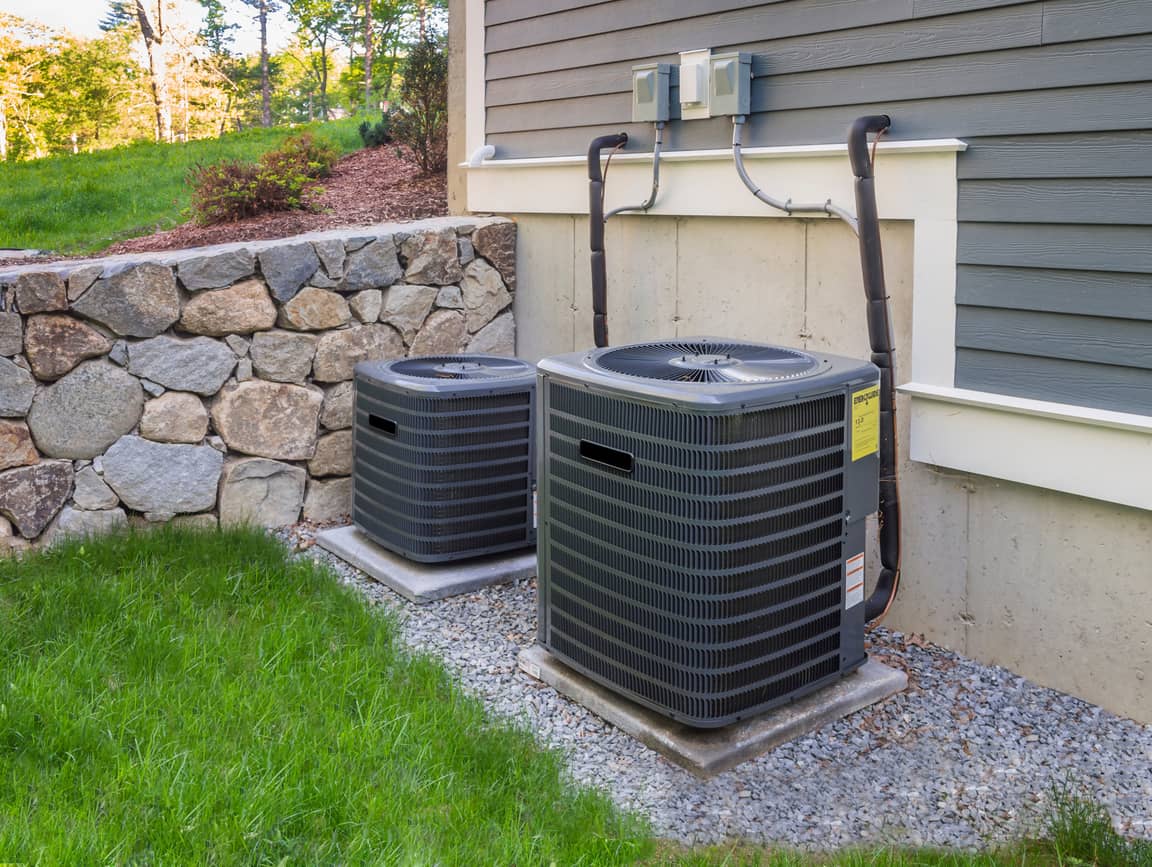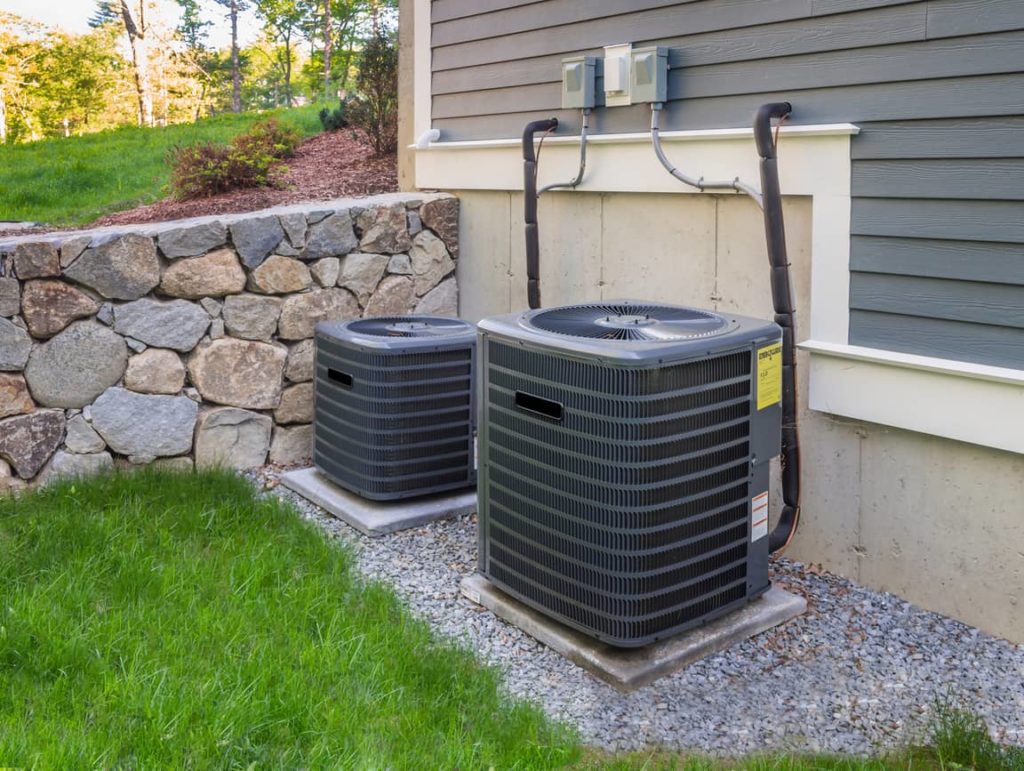 How Do I File An Insurance Claim
If you ever encounter a situation where filing a homeowner's insurance claim is an option, you will want to follow the necessary steps to file a claim. Ensuring that the homeowner's insurance covers the air conditioning unit is important. Let's take a look at the steps.
Call your insurance provider – as soon as the damage occurs to your system, contact your insurance provider. Many companies have filing deadlines. You will want an insurance adjuster to come out right away to inspect the damages.
File a police report – if a criminal act has occurred to your HVAC system, immediately call the police. They will come to your home so you can file a police report as you will need this for your claim.
Write down the model, brand, and the serial number of the HVAC unit and take pictures – all of this information is required for your insurance company to proceed.
Repair estimates – next you will want to contact a number of professional HVAC system replacement and repair companies. You will need to collect at least three quotes or estimates for repair costs or replacement costs. The insurance adjuster will let you know what price makes the most sense.
Submit your info – it is now time to submit all documentation and photos to the homeowners insurance company.
Adjuster arrives – you will see an adjuster come out and inspect the damages. Make sure that you follow them around to ensure that all damages are properly inspected.
Settlement – if your claim is accepted by the insurance company, you will get a settlement check minus the deductible.
How Much Does It Cost
The national average cost for a homeowners insurance policy is around $1,350 per year. This cost expense will change based on a few things: the value of your home, the size of your home, and the state requirements in which you live.
Other Recommended Maintenance
Since you are looking into whether or not the HVAC unit is covered by homeowner's insurance, now would be a great time to also explore if your garage doors are covered by homeowners insurance. Also, consider looking into any main system in your home to determine what is and what is not covered by your homeowner's insurance.
Next, consider looking into how long an HVAC system is supposed to last. Before you go and file a claim with your insurance company, you will want all of the facts. Filing a claim on a system that is considered too old will only get you a letter of denial of your claim.
Lastly, to help reduce the energy you are using in your home, and expose your HVAC system to unnecessary damages, look into whether or not closing vents is a good idea. In most cases, messing with the airflow of your HVAC system is not a good idea. However, reading up on what is recommended could save you money and increase the longevity of your system.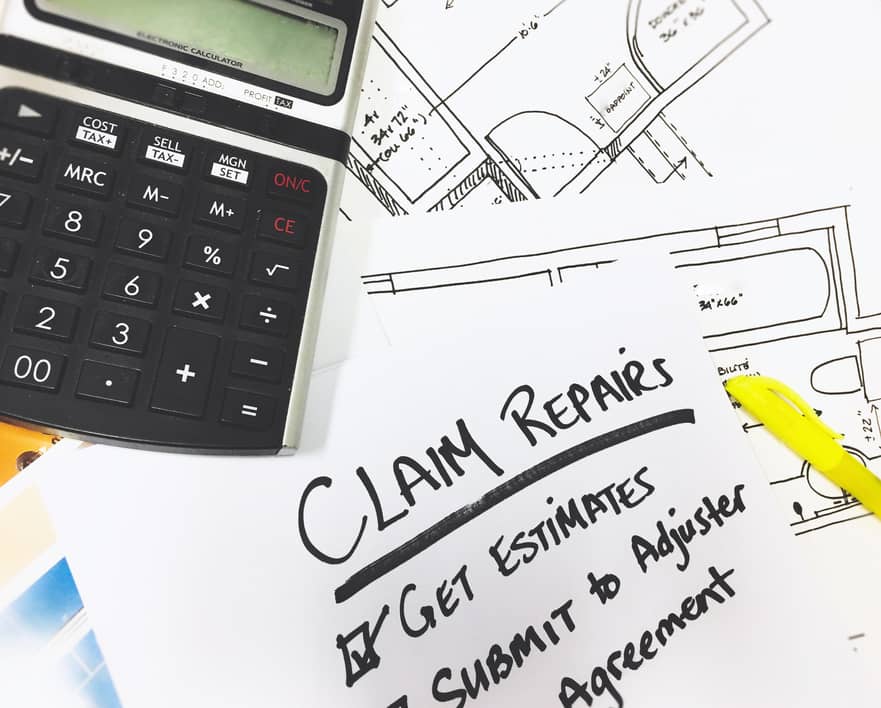 When Do I Call A Professional
When it comes to homeowners insurance, you will need to call on professionals. First, make sure that you have received quotes from multiple insurance companies. Although the policies might appear to be the same, you will want a real cost breakdown. Then, this will help determine how much value you are purchasing. Also, if you aren't sure which insurance company to trust, call on your local home inspection team. They can inspect your home, provide recommended maintenance idea, and recommend a reputable insurance company. You won't want to make the wrong decision and find a company that isn't going to honor their policy.
Conclusion
Making sure that you have a quality homeowner's insurance policy for the home is vital. As a homeowner, you need to read and understand your policy from top to bottom. Always remember that before getting repairs, you should note what your policy might cover. This could expedite how fast your repairs are completed. Call on All Coast Home Inspections for a home inspection in Houston, TX. They can refer you to the most reputable homeowners insurance companies around the local area.