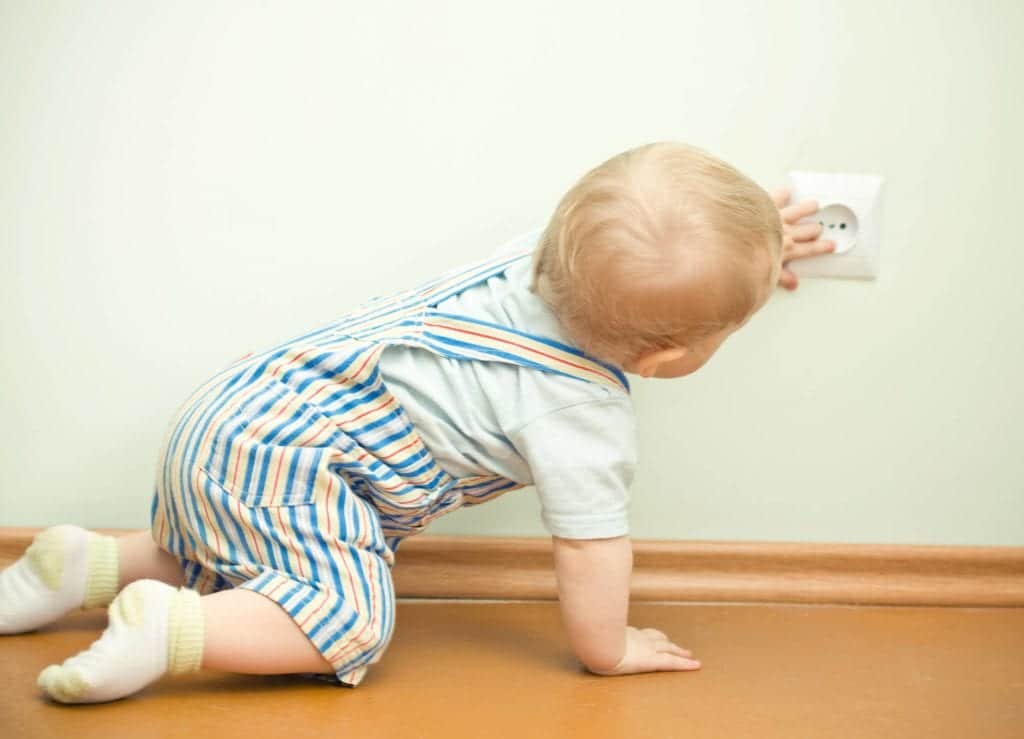 Owning a home and becoming a parent can be a daunting task. The moment you realize that a new child is on the way requires you to step up your home protection. One of the best ways to ensure that your child is safe is by ensuring that you have tamper-resistant outlets. What is a tamper-resistant outlet? A TR receptacle has a built-in safety mechanism to stop electricity from flowing through a foreign object.
Let's take a look below at some more details regarding a tamper-resistant outlet.
Why Is This Important?
Installing tamper-resistant outlets is invaluable for protecting your family from shock or electrocution and electrical burns. Keep in mind that 2,400 children suffer shock and burn from electrical outlets. Installing tamper-resistant outlets ensures that your child does not get shocked or burned.
Additionally, the simple fix of pushing plastic covers into the outlets does not solve the problem. Children between the ages of 2 and 4 were found to be capable of removing the plastic covers. Your only successful approach is installing tamper-resistant outlets throughout the house.
National Electrical Code(NEC) recommends that tamper-resistant receptacles be installed in all standard outlets to prevent electric shock and foreign objects from being inserted into the receptacle outlet.
How Does A Tamper Resistant Outlet Work?
The tamper-resistant outlet looks like a normal everyday outlet. The internal spring-loaded shutters will remain closed and keep any foreign object from entering. However, if the standard two or three-pronged outlet plug is inserted, the spring-loaded shutters will open and allow it access to the electricity. Tamper-resistant outlets can be purchased at your local hardware store.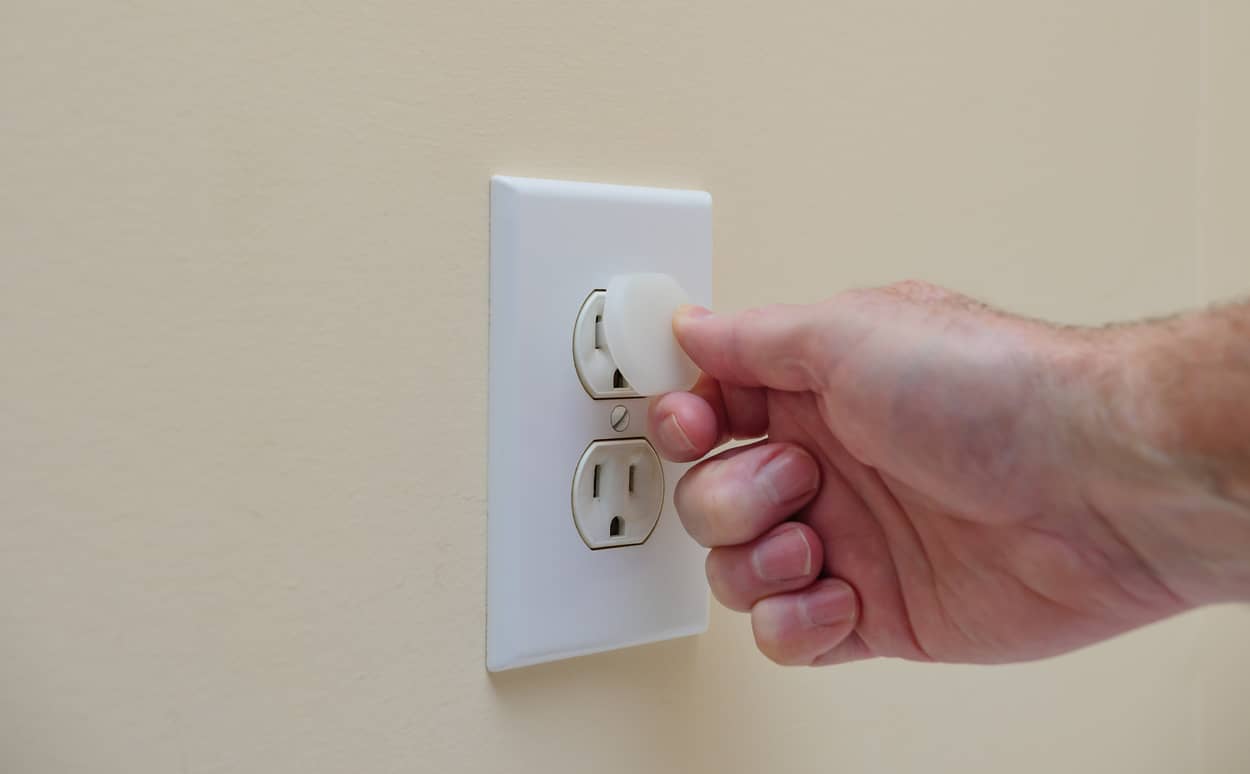 How Do I Install A Tamper-Resistant Outlet?
It is important to follow the instructions provided when you purchase your tamper-resistant outlet. Let's take a look below at the installation instructions for this project.
Turn off the power in the electrical panel.
Then, check there is no power source to the outlet.
Unscrew the screws holding the outlet in place.
Pull the old outlet out of the box and disconnect the wires.
Set the old outlet aside.
Connect the new wires to the new outlet – White (neutral) wire connects to a silver-colored terminal screw. Then the black (hot) wire connects to the gold-colored terminal screw. Lastly, the bare wire connects to the green grounding screw.
Make sure the cable sheath remains secured inside the box.
Gently put the wires back into the box.
Slide the new tamper-resistant outlet into the box.
Insert screws to secure the outlet.
Replace the outlet cover.
Put the screw in to secure the cover.
Finally, turn the power back on at the main service panel.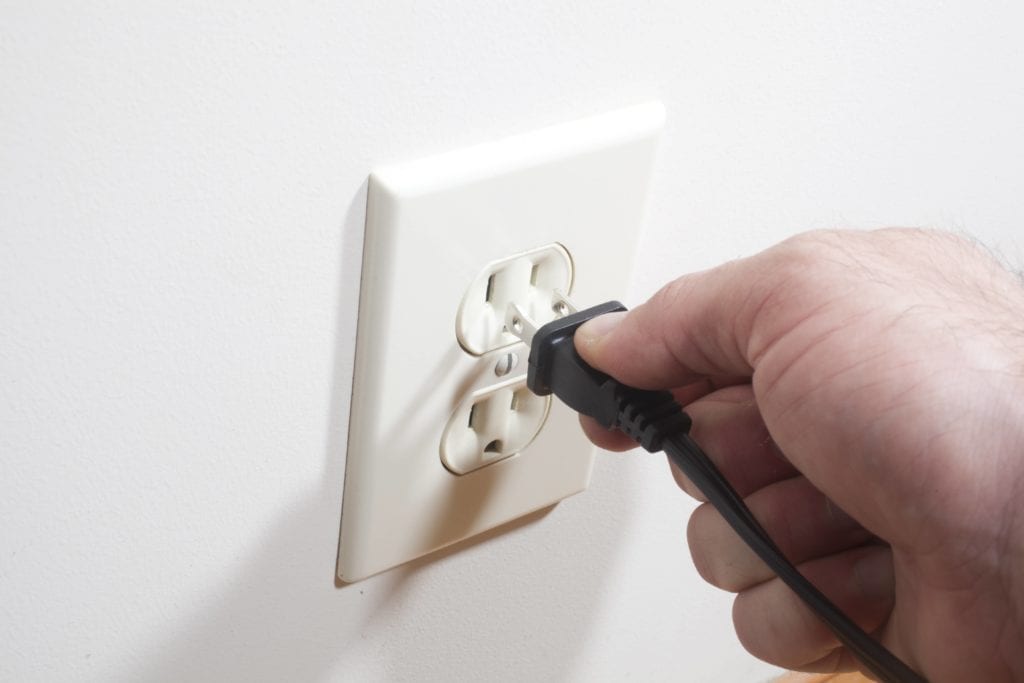 What Issues Might I Encounter?
The first time you put a plug into the tamper-resistant outlet, you may be able to feel the internal shutters open up. Then, it should also be fairly easy to put in a plug. However, if it is difficult, check the plug to make sure the blades or prongs are not bending.
Other Recommended Maintenance
Now that you are aware of what a temper-resistant outlet is, you can read up on how to test your GFCI (ground fault circuit interrupter) to ensure that it is properly working. Not only do you want a tamper-resistant outlet, but you really would need GFCIs installed to assist with your electrical needs.
Next, if you notice that your circuit breaker is tripping, it might not be from something being inserted into the outlet. This would be a good time to research why your circuit breaker is tripping. If you cannot find the solution, reach out to your local professionally licensed electrician.
Lastly, you might have metal boxes hosting your tamper-resistant outlets. It would be a great idea to check and see that the metal boxes are grounded. You want to ensure the most amount of safety and welfare for your family.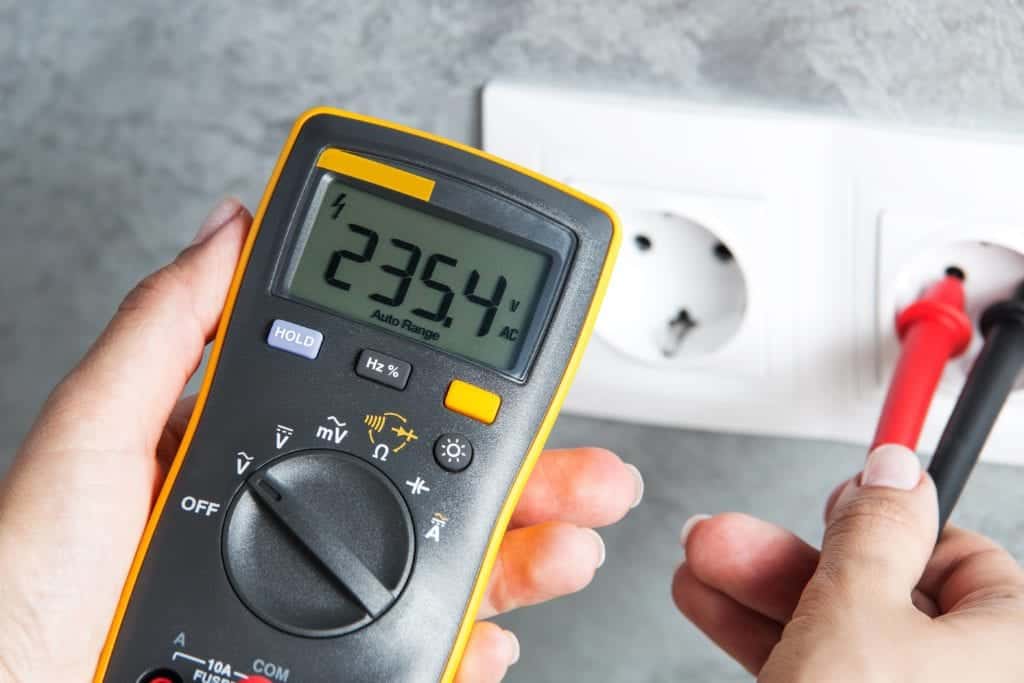 When Do I Call A Professional?
The moment you are tasked with anything relating to electricity in the home, you should call a professional. Hiring a licensed electrician will ensure that you and your family are safe from electrocution and house fires. Also, call on your local home inspection team. They can inspect your entire electrical system and recommend locations for tamper-resistant outlets.
Conclusion
Ensuring your home is safe for children is the first step to take. Also being cognizant of other electrical hazards along with specific panels is important. Furthermore, electricity is scary to play with and you don't have to do it alone. Reach out to All Coast Home Inspections for an electrical inspection in Houston, TX.