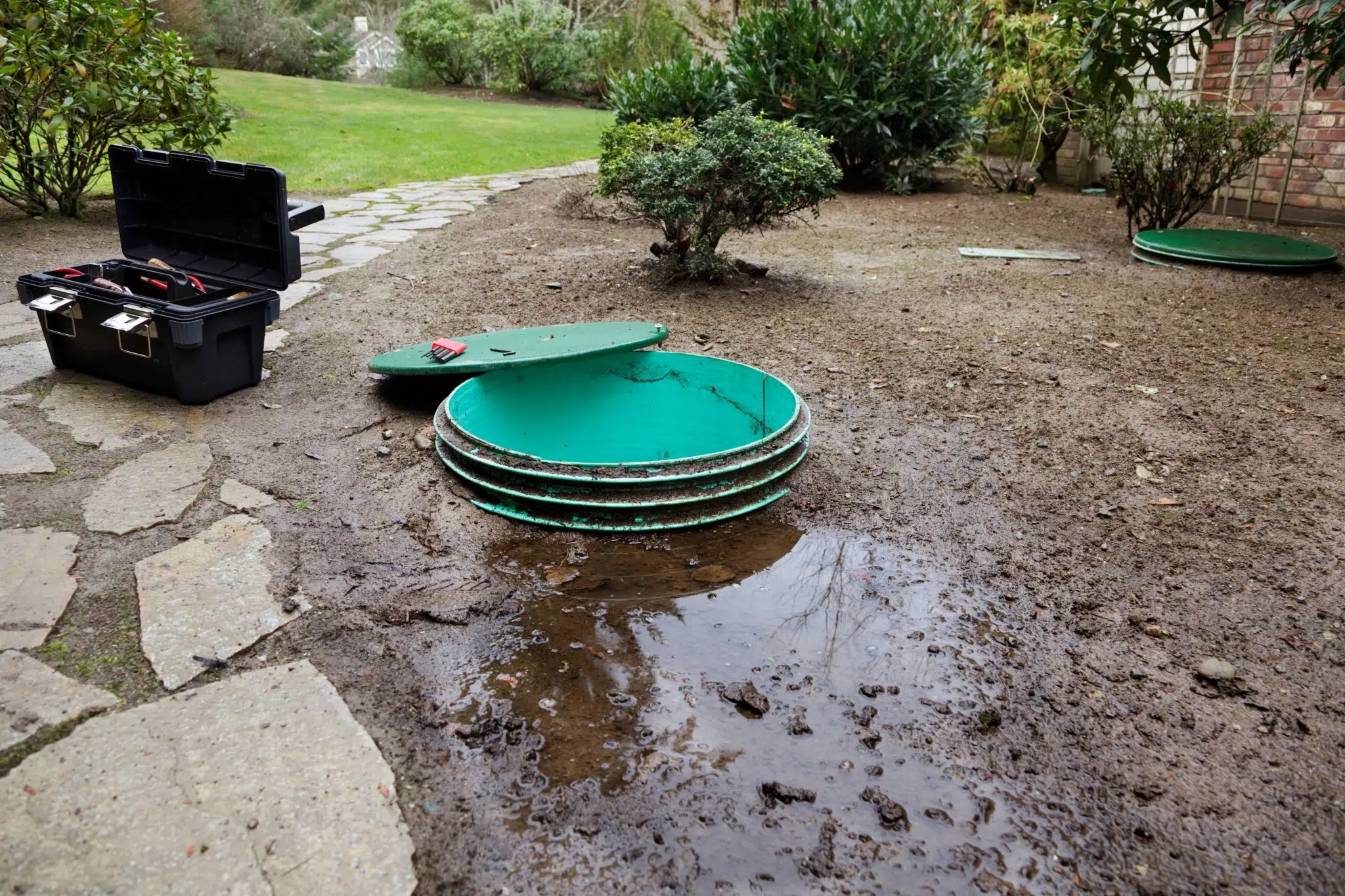 When you buy a house, it is important to know if you have a city sewer or if you have septic. Both of these take wastewater from the home. However, the septic system is owned by the homeowner and responsible to the homeowner, while the local government owns the municipal sewer system. It connects all the area homes. Does my house have a septic tank? The easiest way is to check your property records. A permit would have been pulled to install the septic.
Let's take a look.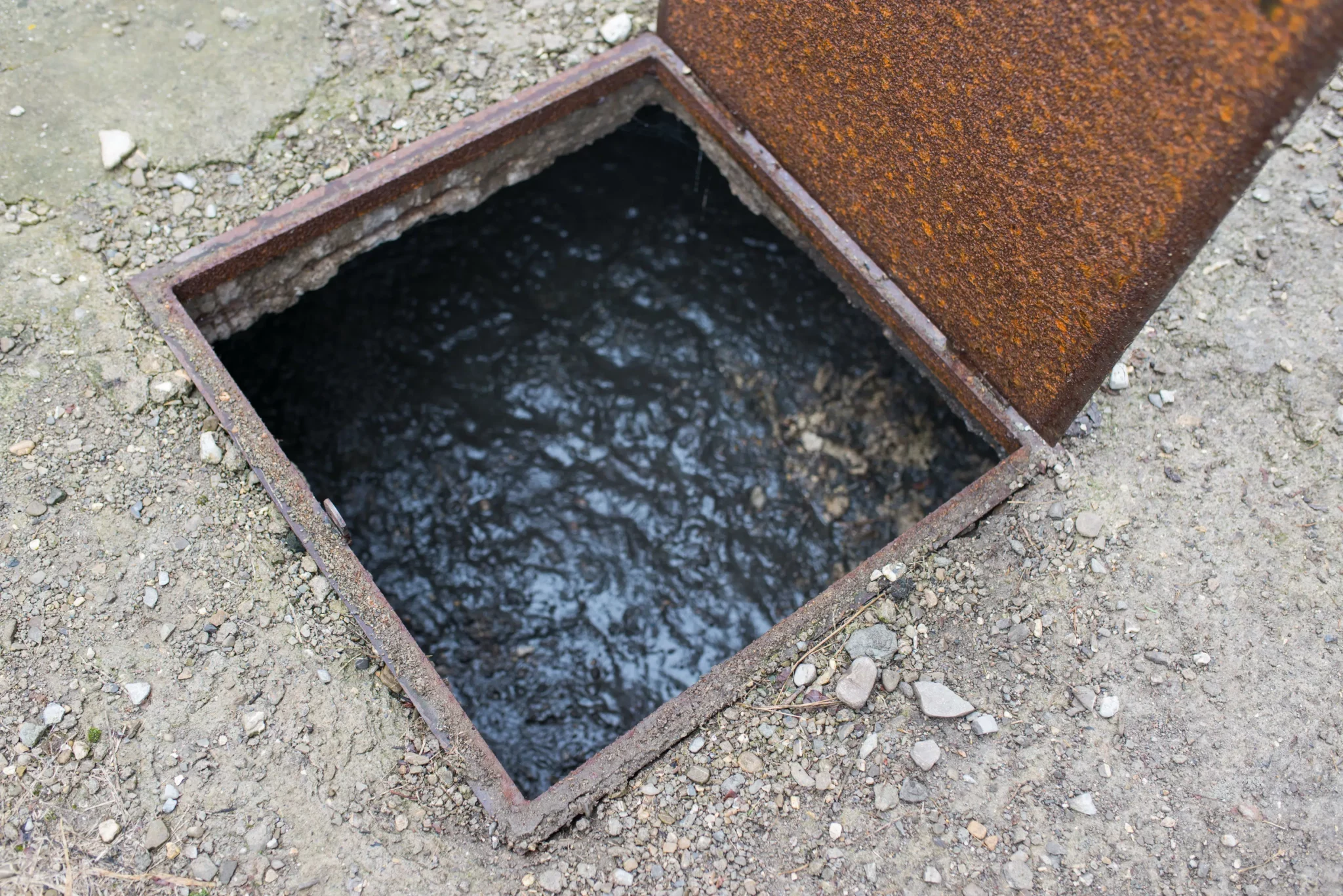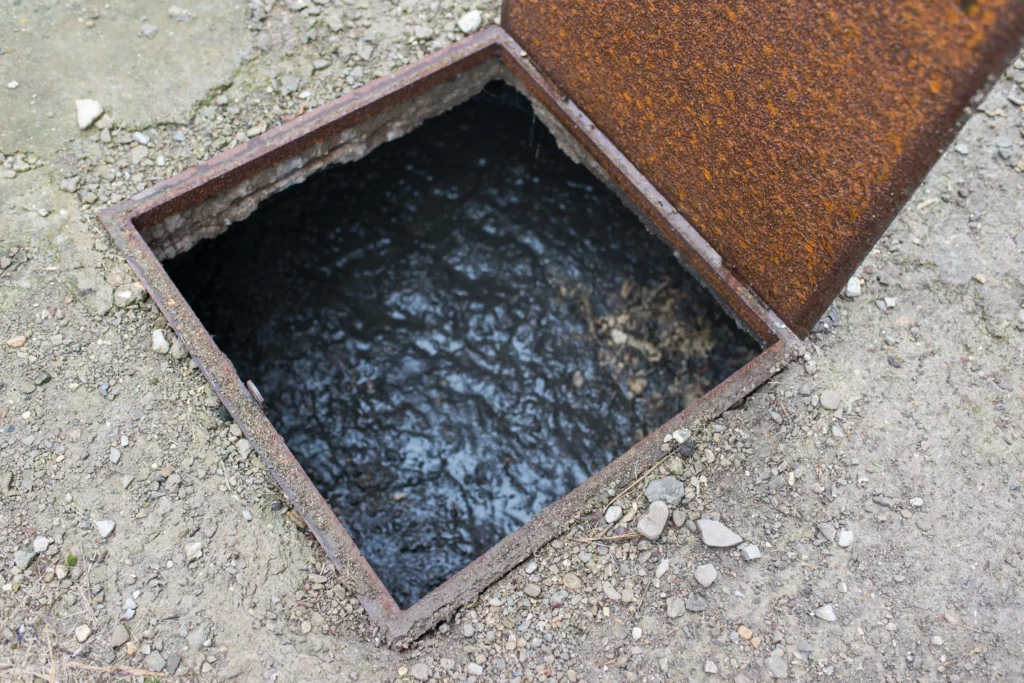 What is a Septic Tank
Septic tanks are a more efficient way to handle wastewater and about 20% of homes in the U.S. use these. Most of the homes in the Eastern U.S. especially New England rural areas have septic. It is made of concrete, fiberglass, or polyethylene, buried underground, and watertight.
The septic tank holds wastewater and waits for solids to separate from it. Once the solids sink to the bottom you will notice grease, oil, and anything else that is less dense than water float to the top. The tank will then drain any effluent remaining into a leach field or drain field. The soil that is installed on top of the leach field will filter the water and remove bacteria, viruses, and other harmful contaminants.
The purpose of a septic tank is to trap solids and oils/grease and prevent it from getting into the soil. Most septic tanks will have what is called an inlet and an outlet baffle. The septic tank also has an effluent filter to trap the grease and oils and remove all solids from the liquids.
How Do I Find My Septic Tank
Believe it or not, there is a process that you could follow to find your septic tank. You should never dig up your yard just to find the septic tank. Let's take a look at the steps to follow.
Consider where you currently live. Is your home in a rural area or a suburb? If you are living in an area where you are spread out and away from your neighbors, you likely have a septic sewer system. Also, check for a water bill. You likely don't get one or it has $0 owed for water on it.
Explore your yard for large humps. Septic tanks have domed lids that are covered by a layer of the lawn. Typically a bump in the yard is not very huge, but noticeable as you walk the yard. Any large hump higher than one foot is likely the dome of a septic tank.
Take a look at your street. If you notice sewage ports or manholes you likely have city sewer connections. Areas that do not have manholes are almost always septic.
Next, pick up the phone and call the city or town. The clerk at the local office can advise you as to the specifications of your property. Also, look for a water meter connection. Septic systems do not have water meters.
If the property isn't yours but you would like to know before buying it, call a local real estate agent. They will have detailed specifications regarding the home's sewer connections.
Still, searching? Reach out to the local septic tank emptying service. They would know if your local area has septic that needs to be pumped regularly. Simply asking if the home you just purchased or your neighbor's home has ever needed septic service will tell you.
How Much Do They Cost
The septic tank should be pumped yearly. If you don't do this and the tank fills up, nothing will go into the sewer pipes, thus leading to a sewage backup. Pumping of the septic tank is about $450 but can be as high as $900. Additionally, every three years you should have a septic inspection. If you maintain the septic properly, you should get 25-30 years of life from the septic.
Other Recommended Maintenance
Now that you know about septic tanks, let's take a look at a few areas of maintenance.
One of those is how to pass a septic inspection. You will want to pump your system every year and have an inspection every 3 years. The key to passing one of these is emptying the tank of sludge, waste is free flowing through, and no evidence of scum.
Another recommended maintenance is taking care of the septic system. One of those is the inspection and cleaning of the pump, using water efficiently, flushing human waste and toilet paper, and not using the garbage disposal.
Lastly, if you have a septic tank, you won't want to have a garbage disposal. This is because sludge levels rise higher and bacteria can't treat the wastewater properly.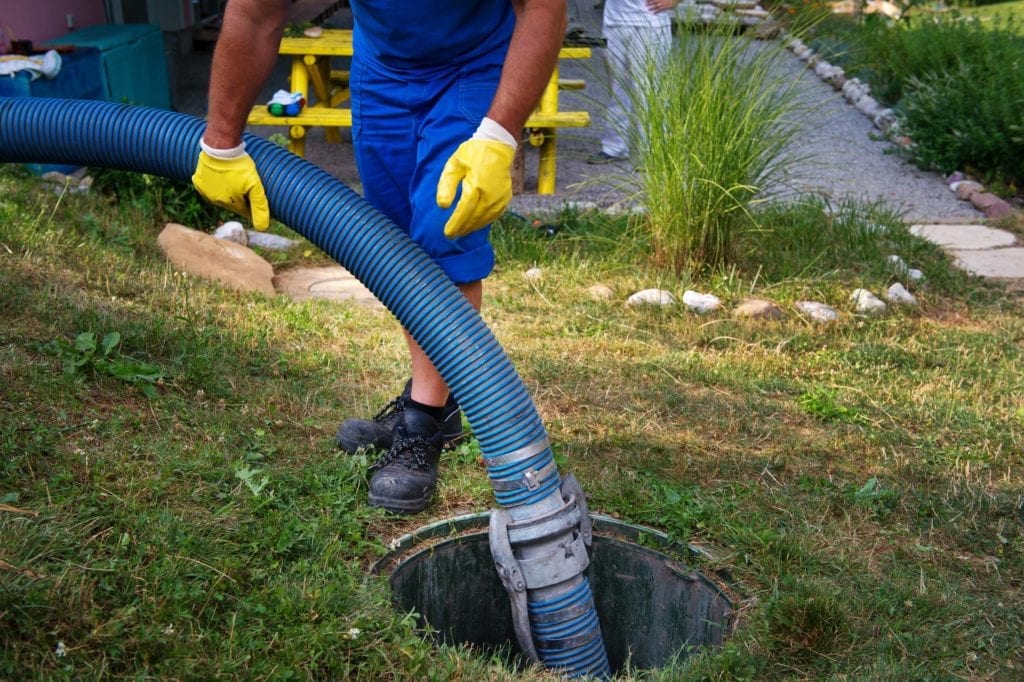 When Do I Call A Professional
Anytime you are dealing with a septic tank it is best to hire professionals. A professional septic inspection company will be able to locate your septic tank and inspect it for functionality fairly easily. They are used to identifying the locations of septic tanks fairly regularly. Also, call on your local home inspection team to conduct a septic sewer inspection.
Getting a septic inspection will save time and money. Additionally, your local home inspection team can also conduct a full home inspection at the same time as your septic inspection. You should make this a priority. Locating a septic tank is important so that you can have it emptied and make sure that the system is working properly.
Conclusion
If you aren't sure how to find if you have a septic tank from the steps recommended above, then go ahead and reach out to your local home inspection team. Oftentimes, homeowners might not be able to walk the yard or spend time on the phone investigating whether or not a septic tank is installed. Also, calling for a septic tank inspection will allow you to determine if the septic sewer system is functioning properly. Call on All Coast Home Inspections can help with your septic and well needs in Houston, TX. area.