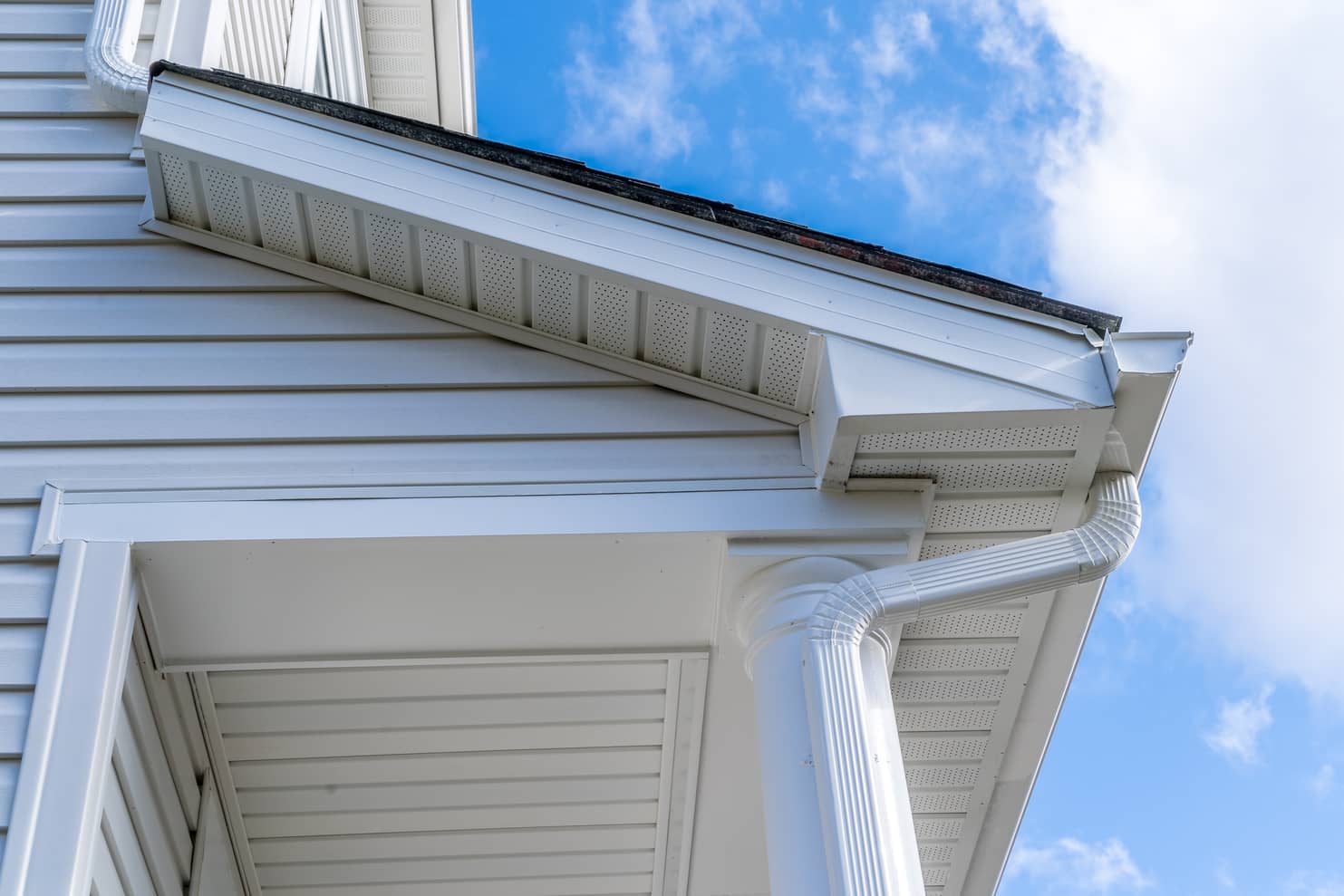 Homeowners typically aren't into the business of rain gutter installation. This process has to be very precise and there are very specific tools that are required. Additionally, homeowners don't have the time or the patience to ensure that their gutter material is installed by themselves to save a few dollars. However, occasionally, you might come across someone that takes pride in their workmanship and wants to ensure that they take part in hanging their own gutters. How far apart should gutter hangers be? This depends on the weight of the gutter and typical water runoff flow.
Let's take a look below at some more specifics regarding gutter hangers.
What Are Gutter Hangers
When it comes to gutters installation, there are a few ways that professionals complete the project. The use of gutter hangers is very important during the gutter installation process. Gutter hangers allow the installer to keep the gutter system in place while they are attaching the gutter to the home. Additionally, the distance for each gutter hanger will determine how much heavy rain each common gutter can safely divert. A gutter hanger is a weight-bearing support system for your gutters. Also, keep in mind that gutter hangers come in many types. Hidden hangers, straps, ferrules, spikes, and brackets are all types of gutter hangers. Just like your gutter itself, gutter hangers come in a variety of materials.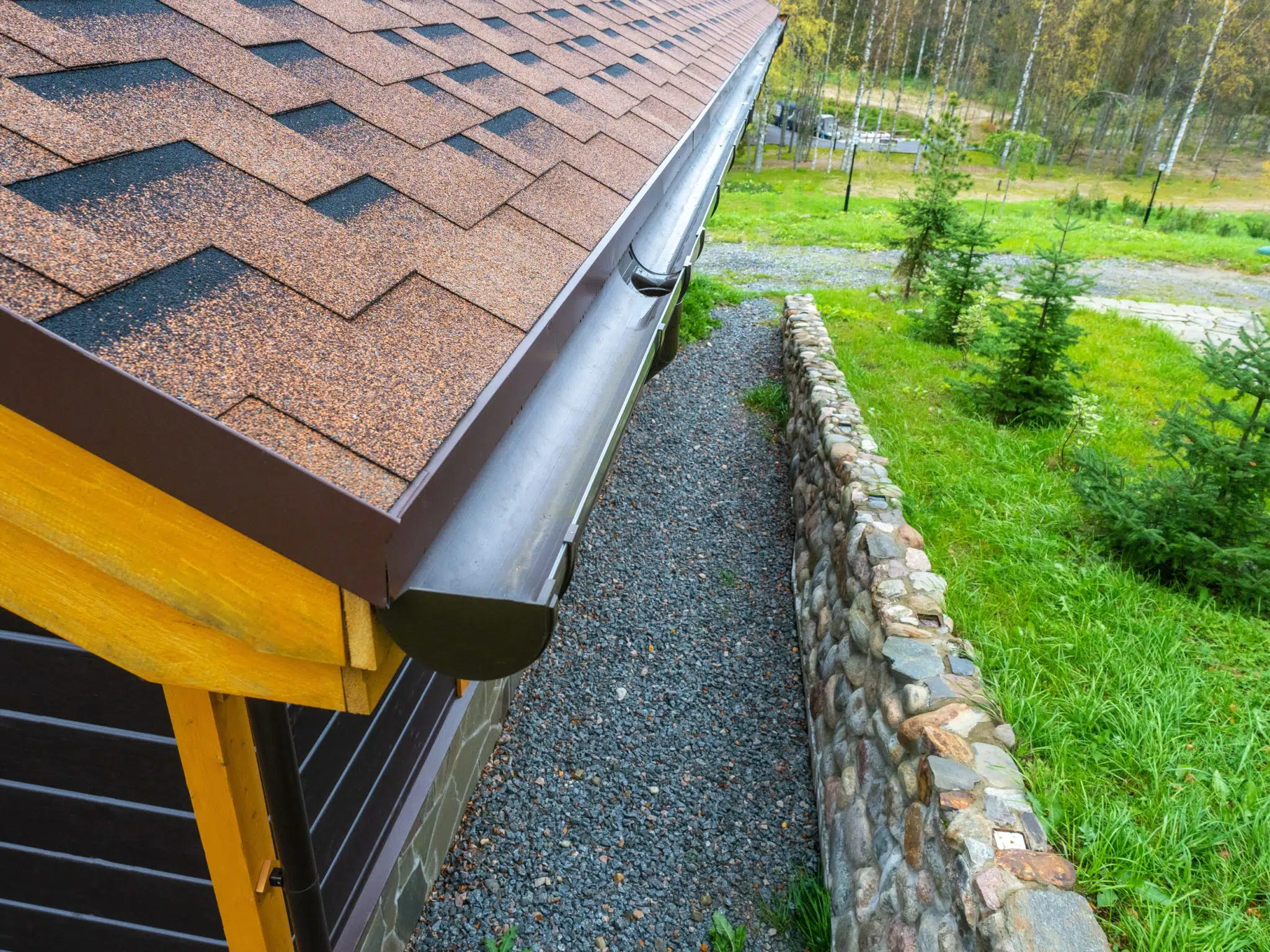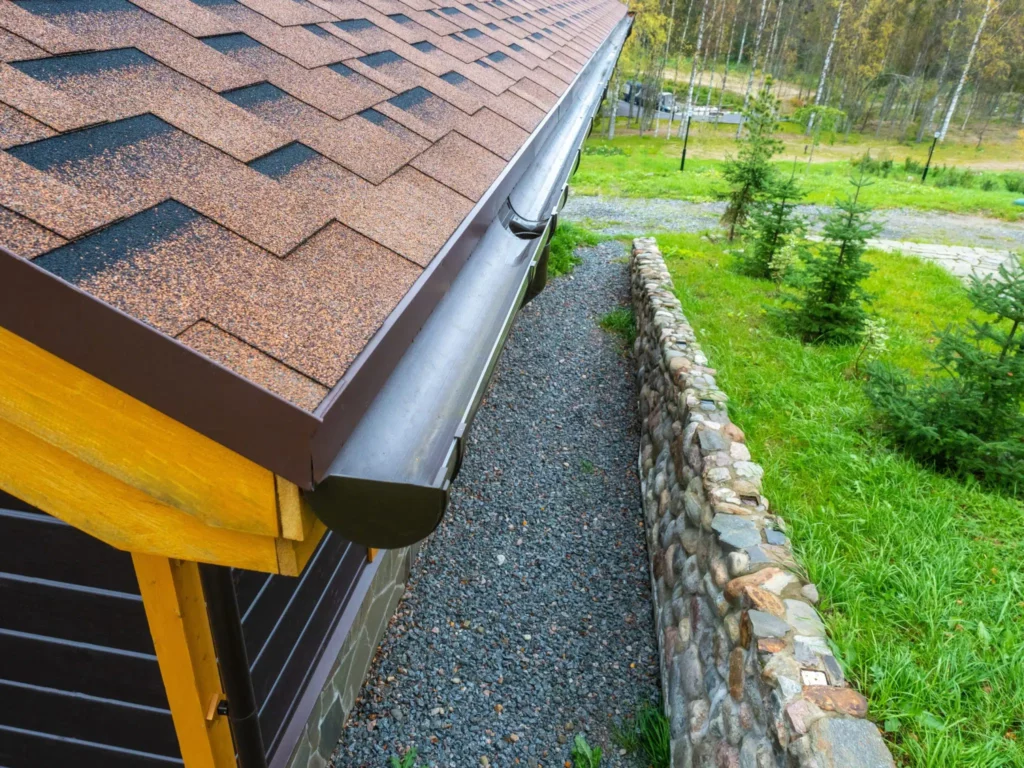 What Are The Best Tips For Gutter Installation
If you are installing your gutters, there are some important tips that you need to be aware of. To properly install your gutters, you must choose the correct hanger placement and have a good idea as to the common practice of gutter installation. Let's take a look below at how the experts do it.
Gutter selection – choosing the correct gutter that will fit around your home is key. Most homeowners are looking for a material that is highly durable and requires very little maintenance. Select the ones that meet those specifications and have the color to blend in with your home.
Slope calculation – calculating the slope of the gutters is one of the most important pieces to the installation process. Without the proper slope, the gutters will not catch the water runoff at the rate that you would like. Installing the gutters with an incorrect slope will severely limit their functionalities.
Gutter placement – installing the gutters precisely on the roof line is incorrect. You will want to install your gutters with the flat backing behind the roof edge so that water is sent directly to the gutter.
Gutter Hanger spacing – hanger spacing is important for ensuring the gutters stay connected. Gutter hanger spacing is determined by location and climate. When living in a warm climate with little rain, you will likely install your gutter hangers every 24 inches or where the rafters are. If you need the gutters to be stronger to hold more weight like snow, then you are going to install gutter hangers every 18 inches.
Flashing – a roof edge needs to be installed. This roof edge stops water from going behind the gutters and damaging the exterior walls and fascia boards of the home. The gutter must be behind the roof edge so that water can be directed to the gutter. Slide the roof edge underneath the shingles and roofing paper to prevent excess water flow.
Other Recommended Maintenance
Now that you know more about gutters, let's take a look at a few areas of maintenance. One of those is updating the gutters that you have. If you decide to do this, there are many options and one of those is seamless gutters. Seamless gutters don't rust and have no joints so they are strong and durable and a great choice.
Another area is keeping birds out of the gutters. Seeing birds in your yard is nice, but having them get into the gutters is not. This can cause the gutters to pull away from the house, water won't flow through, and it will damage the foundation. To fix this, you can use steel wool, add a bird decoy, or gutter guards.
Lastly, it is a good idea to check the roof after a storm. Even here in the south, we get hail storms. After a hail storm, take a look at your roof for missing shingles, dents, dings, exposed matting, and bruising. You want to find any issues quickly if you can.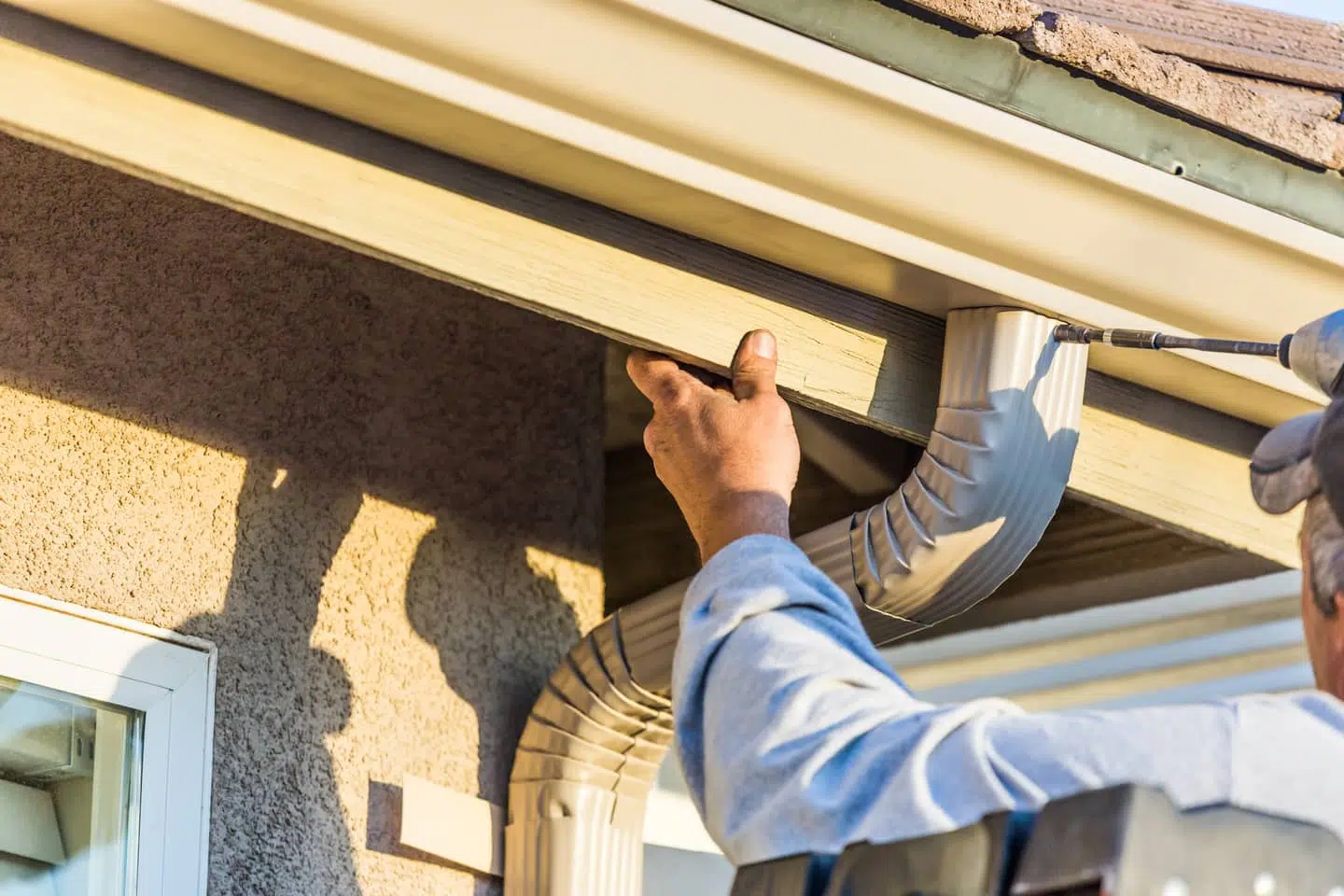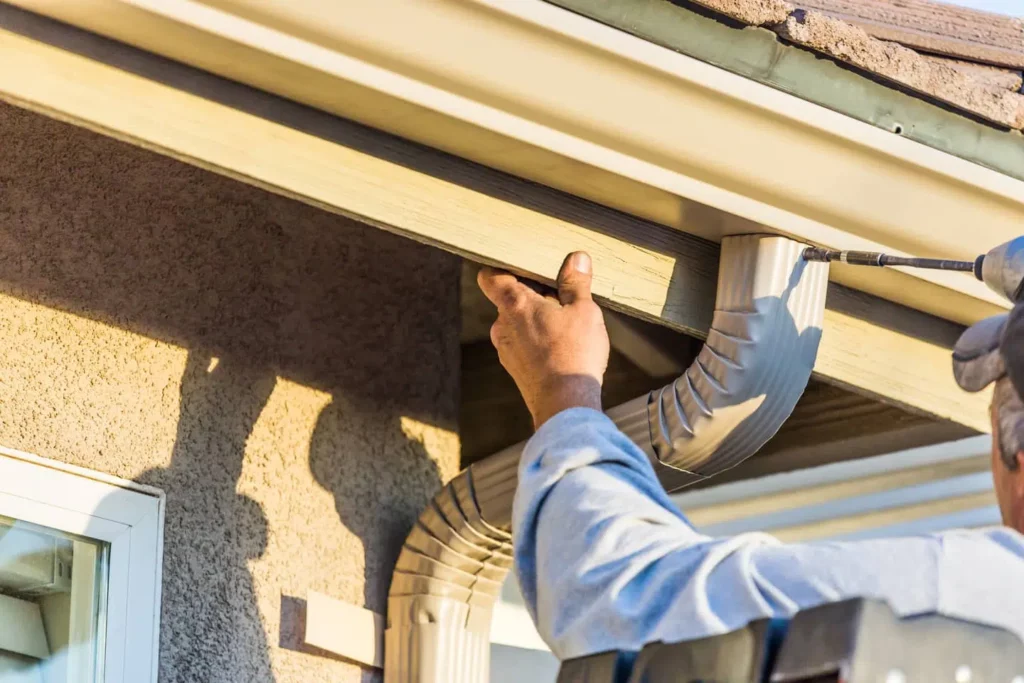 When Do I Call A Professional
Installing gutters is something that most homeowners do not have the capability of doing. Sure, you might have a friend in the business willing to give you a discount, but without the proper tools and equipment, you simply will not be able to install them. Call on a professional gutter installation company to ensure that your gutters are hung properly. If you aren't sure who to call, reach out to your local home inspection team. They can inspect your roof to make sure it is safe to install gutters. Also, they can refer a reputable gutter installation company in your area.
Conclusion
Gutters can be made of different materials. Deciding which type of gutters you would like is going to be the most difficult decision in this process. Gutters are necessary for keeping the water away from your home. Additionally, gutters will protect the foundation of your home. When you are ready to install your gutters, reach out to All Coast Home Inspections for a roof inspection in Houston, TX.