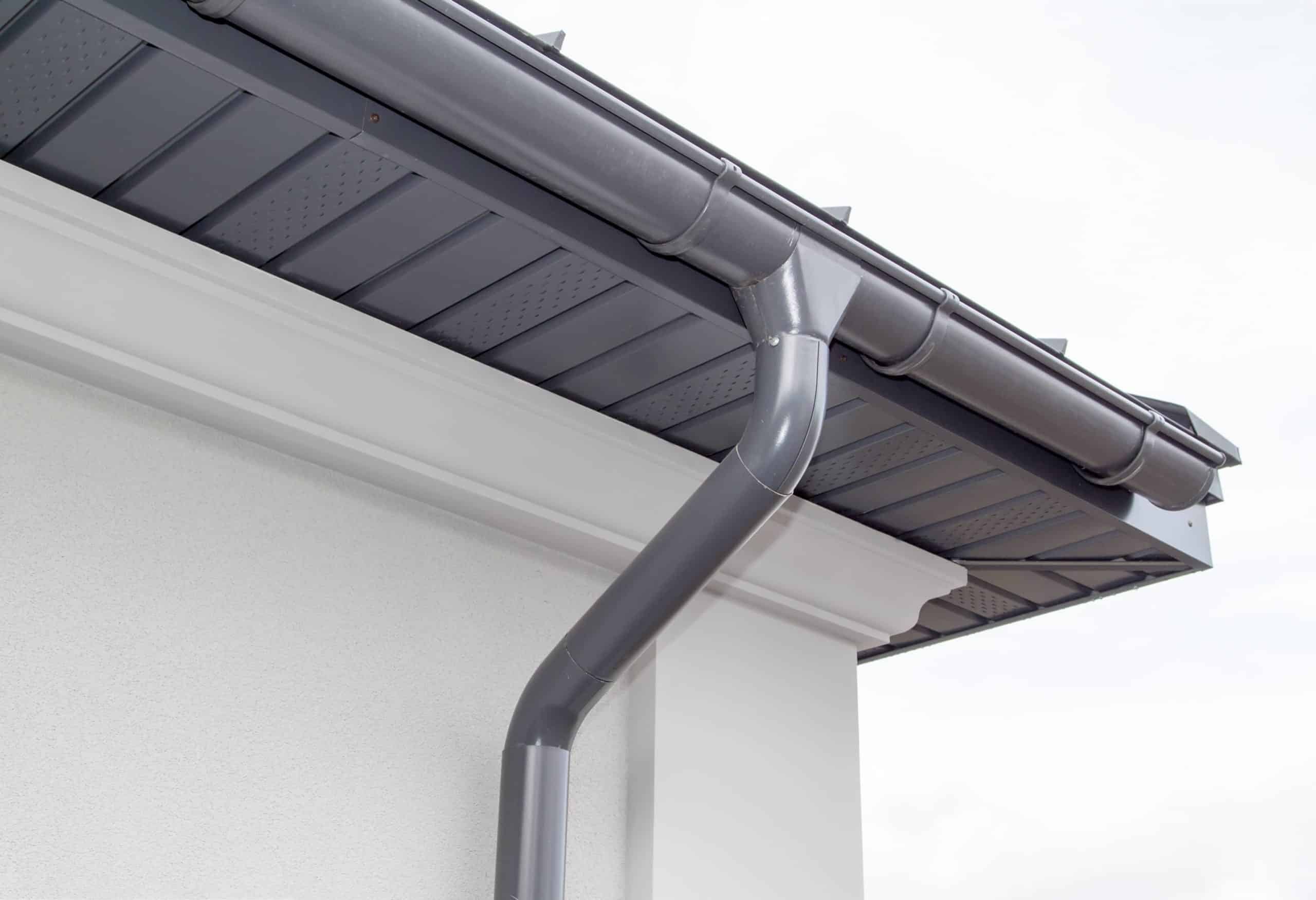 Imagine you come home during a huge rainstorm and the rain is just flowing off the roof of your home like a river flows through a canyon. You pull into your garage for safety and to avoid getting soaked.
The next morning you wake up and inspect your property around your home. You notice there are areas of erosion all-around your home. The first thought that comes to your mind is gutters!
You begin to investigate your options for gutters and realize that there is a product called seamless gutters. What are seamless gutters? They are gutters that are created at your home, have no seams, and give you a custom measurement and onsite installation.
Let's take a look!
Seamless vs Sectional/Traditional
Seamless gutters have their pros and cons just like any product on the market. You will often see the gutters made out of aluminum or copper material. Another great purpose of a seamless gutter is that they come in many colors and can match any trim of any house.
In addition, they will never rust and have a long life expectancy. Seamless gutters have minimal leaks because they have no joints. You will see the gutter cut as one long piece and this gives it more rigidity and strength.
Having a stronger gutter system is important for maintaining the load of debris and rain.
The greatest issue with installing a seamless gutter system is that it takes a professional. Homeowners will not have access to the machine needed to create a seamless gutter system. So, your costs involved could be a lot higher than usual.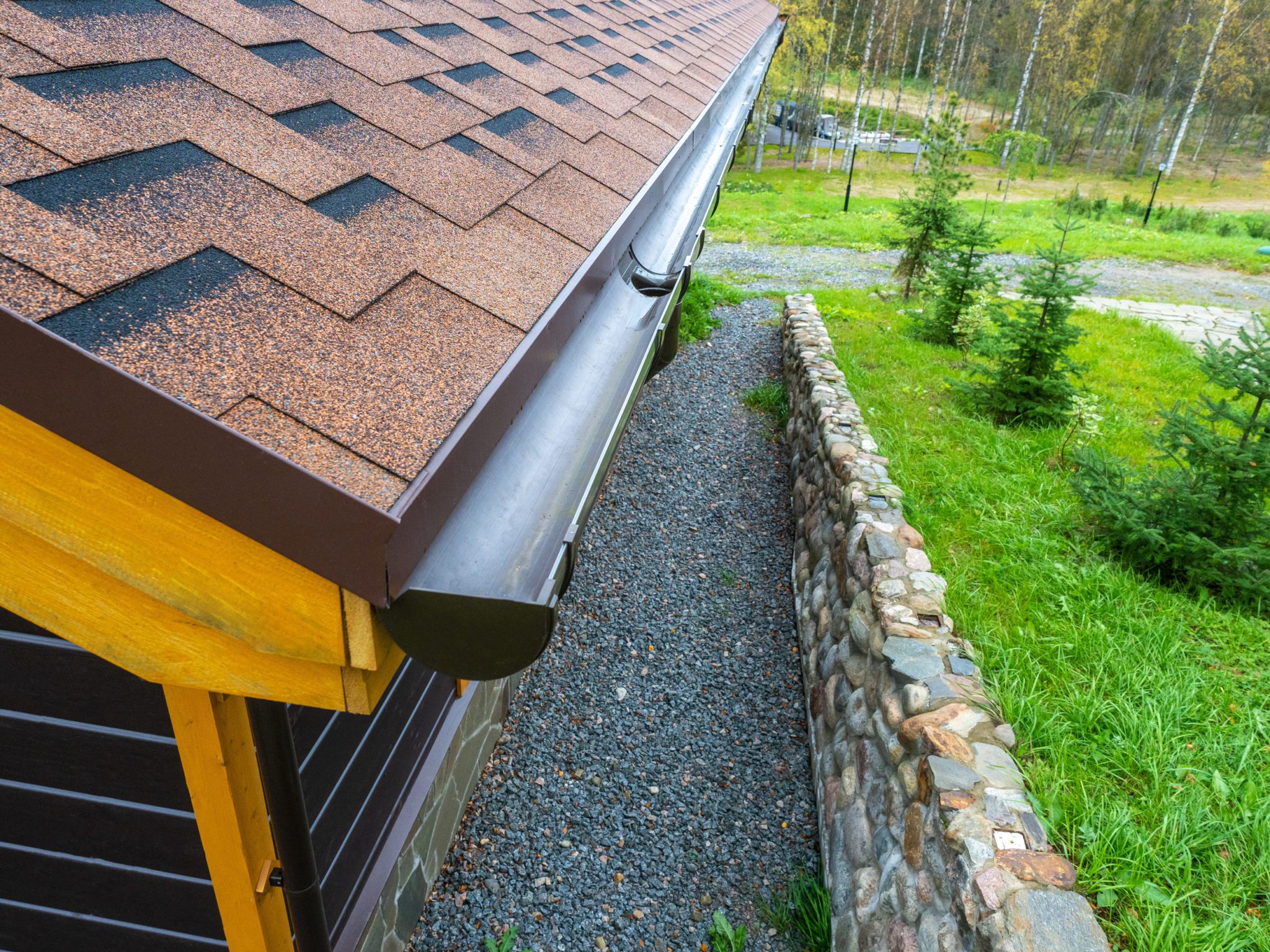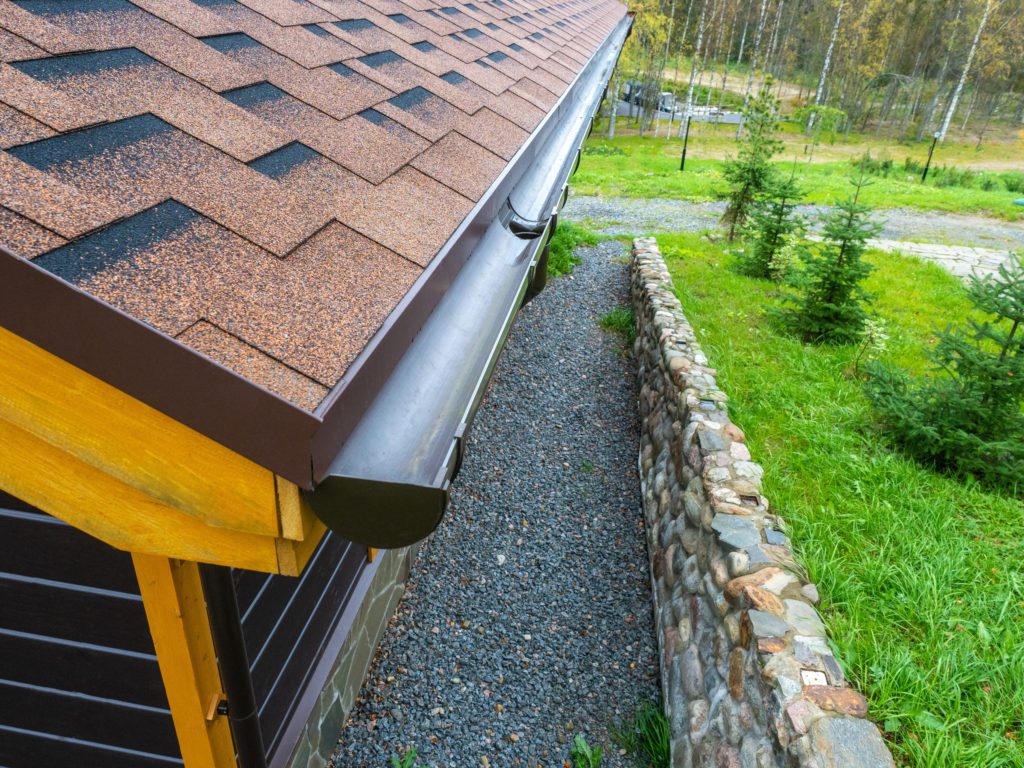 Traditional Gutter Systems
Traditional gutter systems are not as effective as a seamless gutter system. Additionally, the seams in a traditional gutter system allow for debris to back up in the gutter, which causes the water to overflow in the gutter system. Thus causing water to leak into the home and you will notice it in the walls.
The downspouts in the gutter system easily clog and as the water sits in your gutter, mold, mildew, and even rust begin to take over. This substantially reduces your life expectancy of the gutter system. You might also begin to see some water damage. If you have traditional gutters on your home at the moment, make sure the downspout extensions are at least 6-10 feet away from the home. If not, you will see negative grading start to develop in the yard, as well as possible sinkholes and other issues.
Cost of Seamless Gutters
If you like the idea of seamless gutters, then you will want to call professionals to get various quotes. Seamless gutter prices have a broad range of $9 to $25 a foot. So, depending upon the size of your home, you will likely see a bill of $999 to $2,500. The great part is that seamless gutters are custom bent metal that gives you great value, looks, and functionality.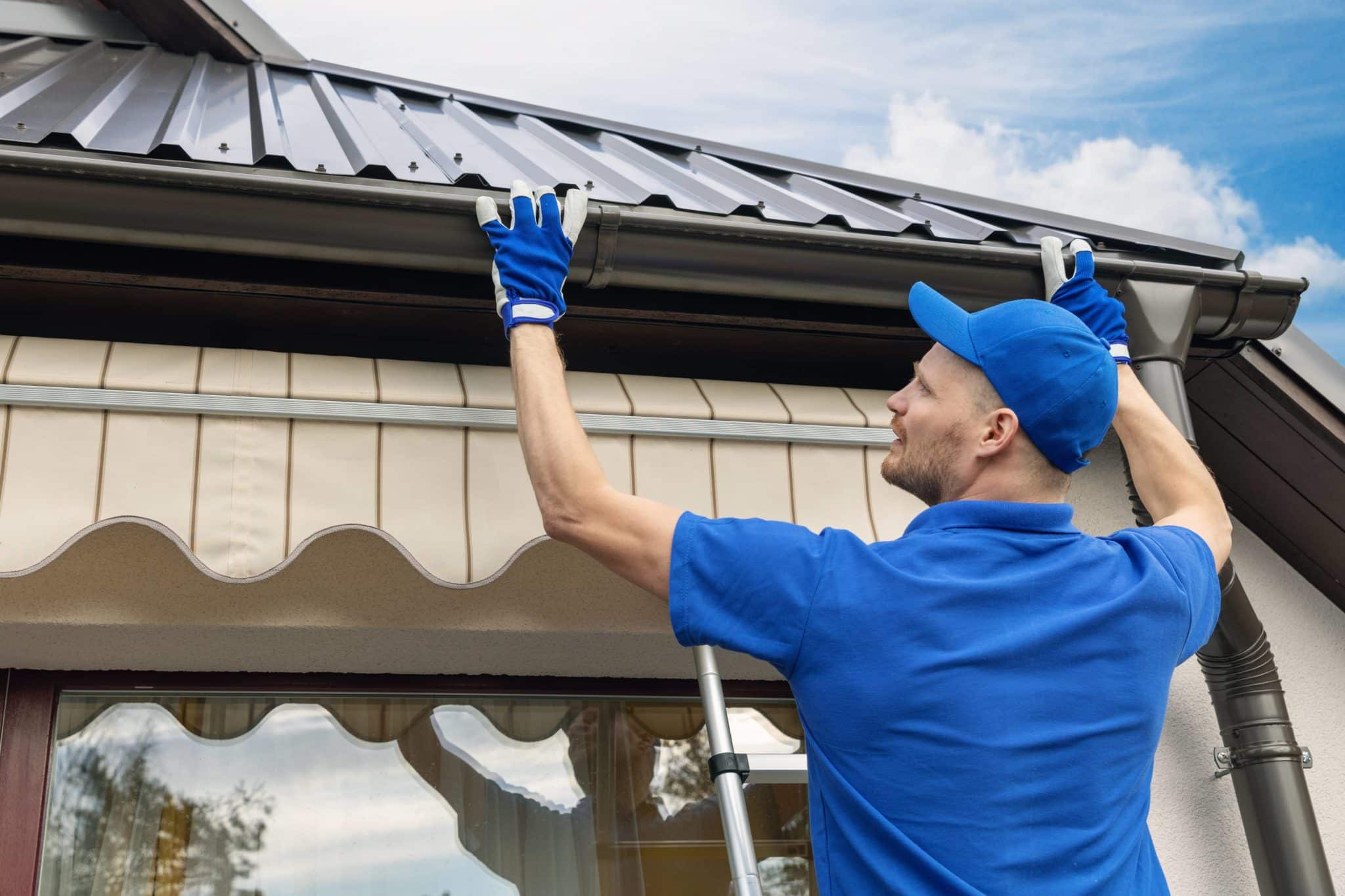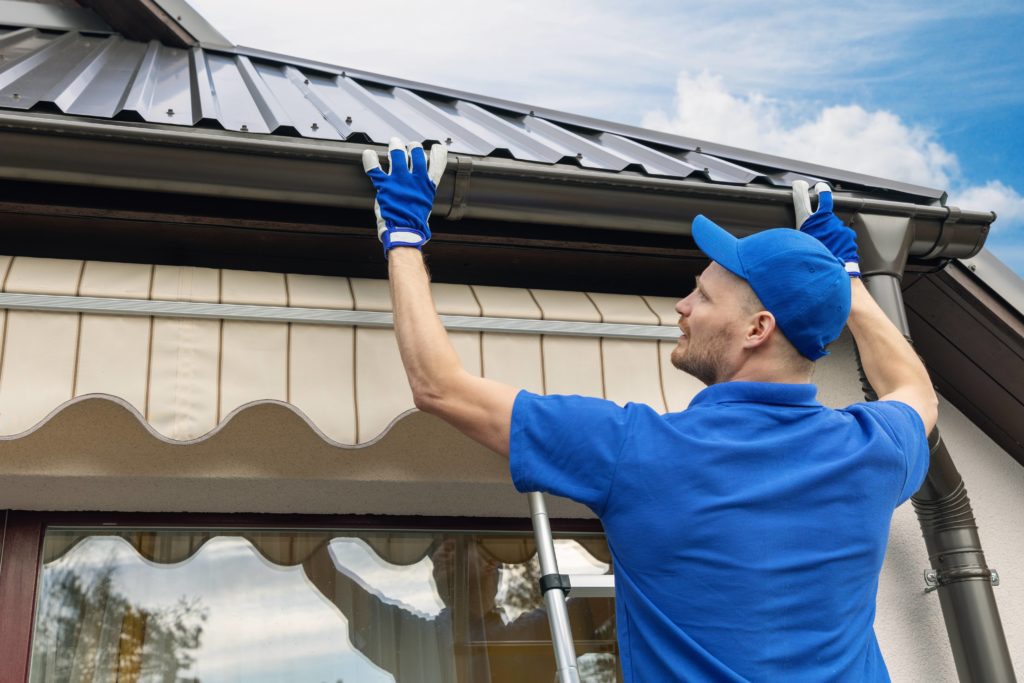 Can I Install Them Myself
The installation of traditional gutters is possible for a homeowner to install. However, a seamless gutter system is not likely to be installed by anyone but a professional. This is due to the fact that seamless gutters are created by an industrial machine and on the site of the homeowner.
This allows for one giant piece of gutter to be created, rather than multiple smaller pieces connected by screws. You will also have a cleaner installation as the measurements are done onsite, right where they prepare the materials.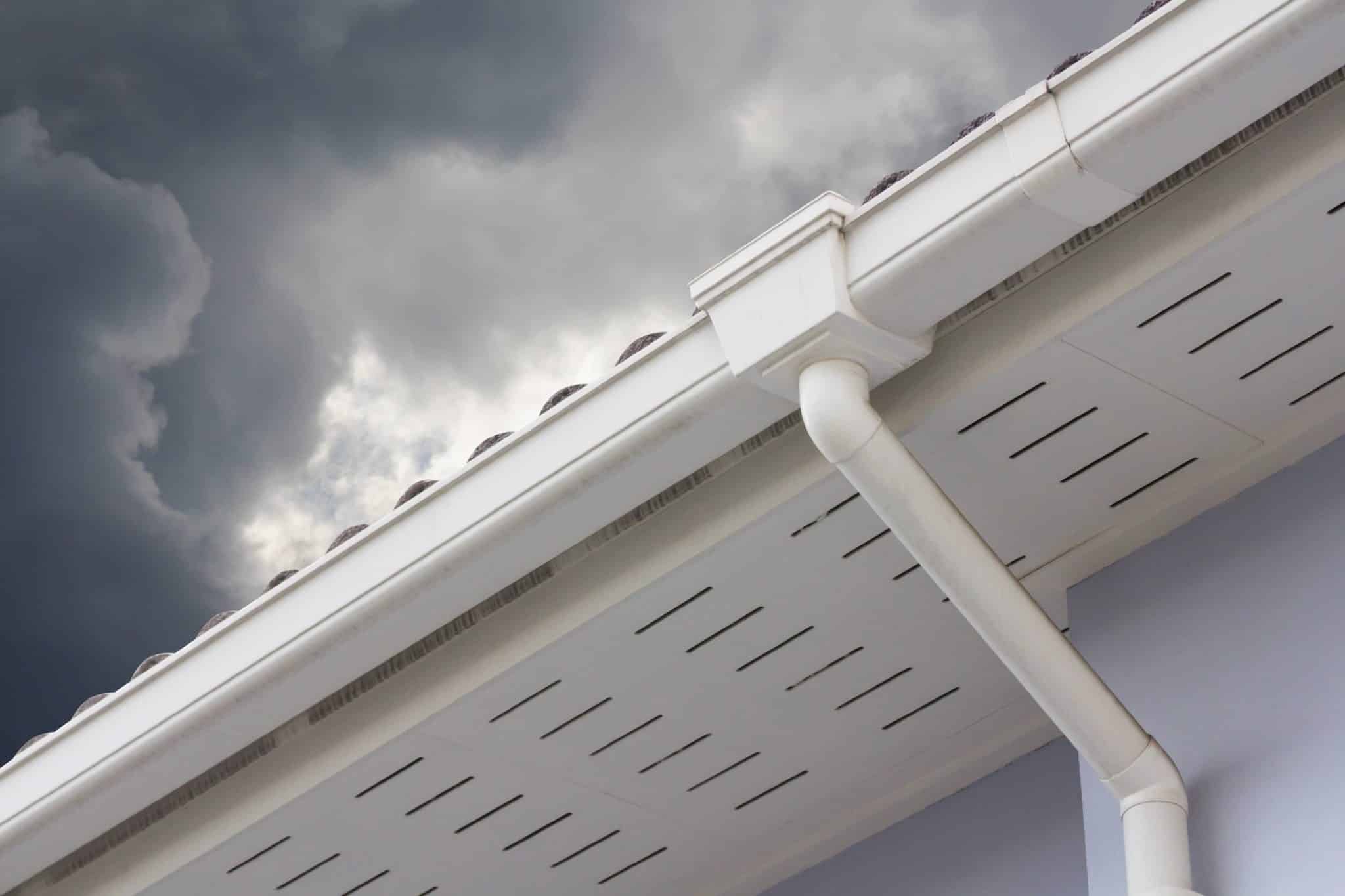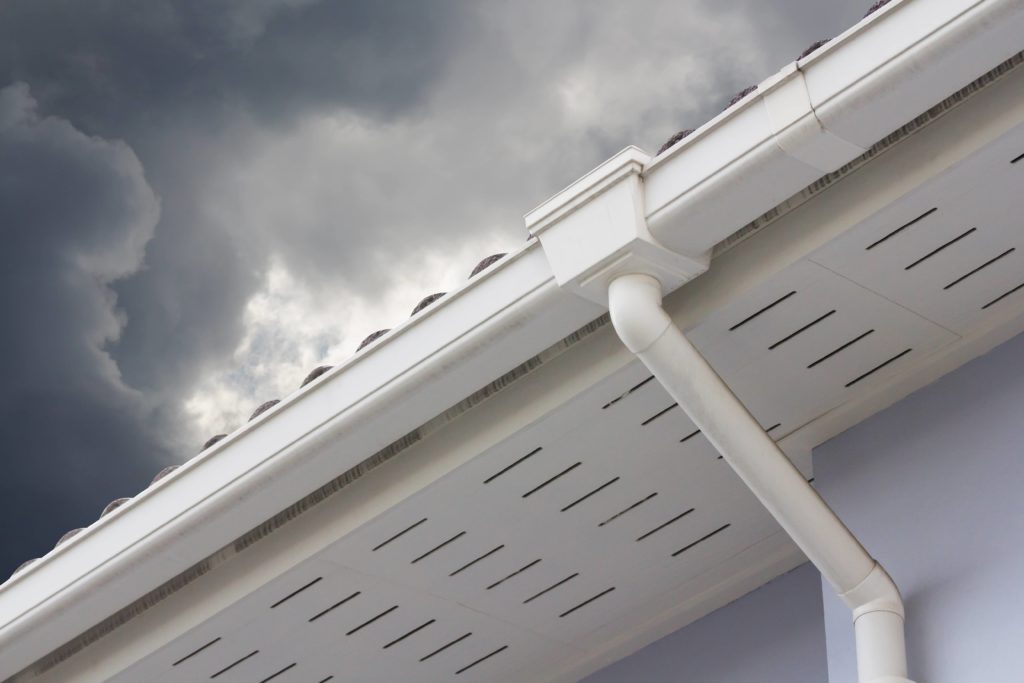 What Makes Them So Effective
Seamless gutters are very effective because:
They are measured and built on-site to fit the home
The material used is very durable
There is less extra material such as caulking and screws needed for installation
No rust, no mold, or mildew issues.
Since there are no seams, the debris won't have a chance to back up and clog your downspouts. This allows the water to flow continuously during a storm. Seamless gutters are also stronger and have more rigidity, giving you a longer-lasting product.
Let's take a look at a professional installation of seamless gutters:
Other Things to Think About
If your roof material is a rolled roofing, you will want to contact the gutter company to see what kind works best. As it is a cheaper made roofing material, you want to make sure that the gutter system you choose is appropriate. However, remember that rolled roofing only lasts about 5-8 years.
If you don't have rolled roofing, you can still take a look at the roof to make sure it is in good condition. Remember, a traditional roof can last 15- 20 years, depending on the weather and climate. It is a good idea to examine the roof (safely) using a roof inspection checklist or contact a home inspector.
When Do I Call A Professional
The moment that you realize you have no tools or equipment to complete a seamless gutter project successfully is the moment when you will call a professional installer. Using All Coast Home Inspections will allow you to get a full understanding of the size of the project and how much it might cost. We recommend you get several quotes for the project as well as the price out the materials yourself.
Conclusion
The idea of saving money for a home project is always a priority. Getting multiple price quotes from gutter installation companies is a great idea. A gutter system is great to keep water flowing off the home and into the yard- hopefully staying away from the home.
You will also want to consider using a home inspection company like All Coast Home Inspections to get an idea of potential repairs or fixes that might be needed prior to installing a seamless gutter system. All Coast Home Inspections can look at your roof and gutter system during a home inspection in Houston, TX, and surrounding areas.