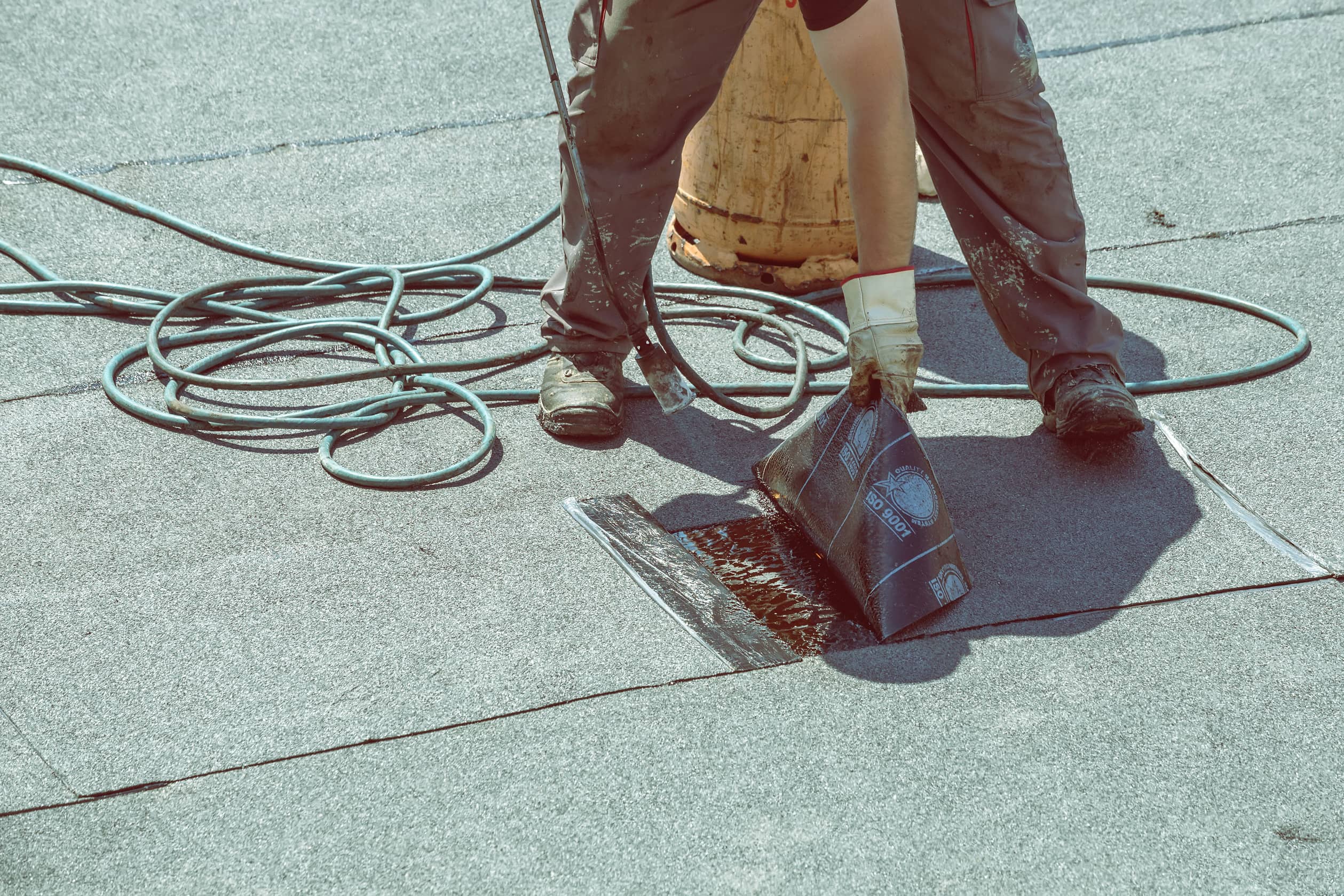 When it comes to re-roofing your home, there are many choices. Some of those are asphalt shingles, metal roofing, slate or clay, and concrete tiles to name a few. However, there is one more that some people use called roll roofing. What is roll roofing? It is similar to asphalt shingles but is an oil-based asphalt product that has a mineral surface and comes in a large roll. It is known as an "MSR" which stands for mineral surface roofing. This roofing product comes in 100 square feet rolls and weighs about 75 pounds.
Let's take a look at why you need to know about roll roofing, how it is applied, pros and cons, other types of roof materials, maintenance areas, and when to call a professional.
Why You Need to Know About Roll Roofing
Also known as modified bitumen, roll roofing might sound like a fantastic idea for your roof. However, before you start thinking this is a great substitute for other roofing materials and will save you money, there are some factors to consider: It is thinner than asphalt shingles, the durability is not as good as other roofing materials, and some HOA's or future buyers of your home won't like it either as it is not very appealing.
Take a look at the pros and cons and decide for yourself if it sounds like roll roofing is a good material for your home or project.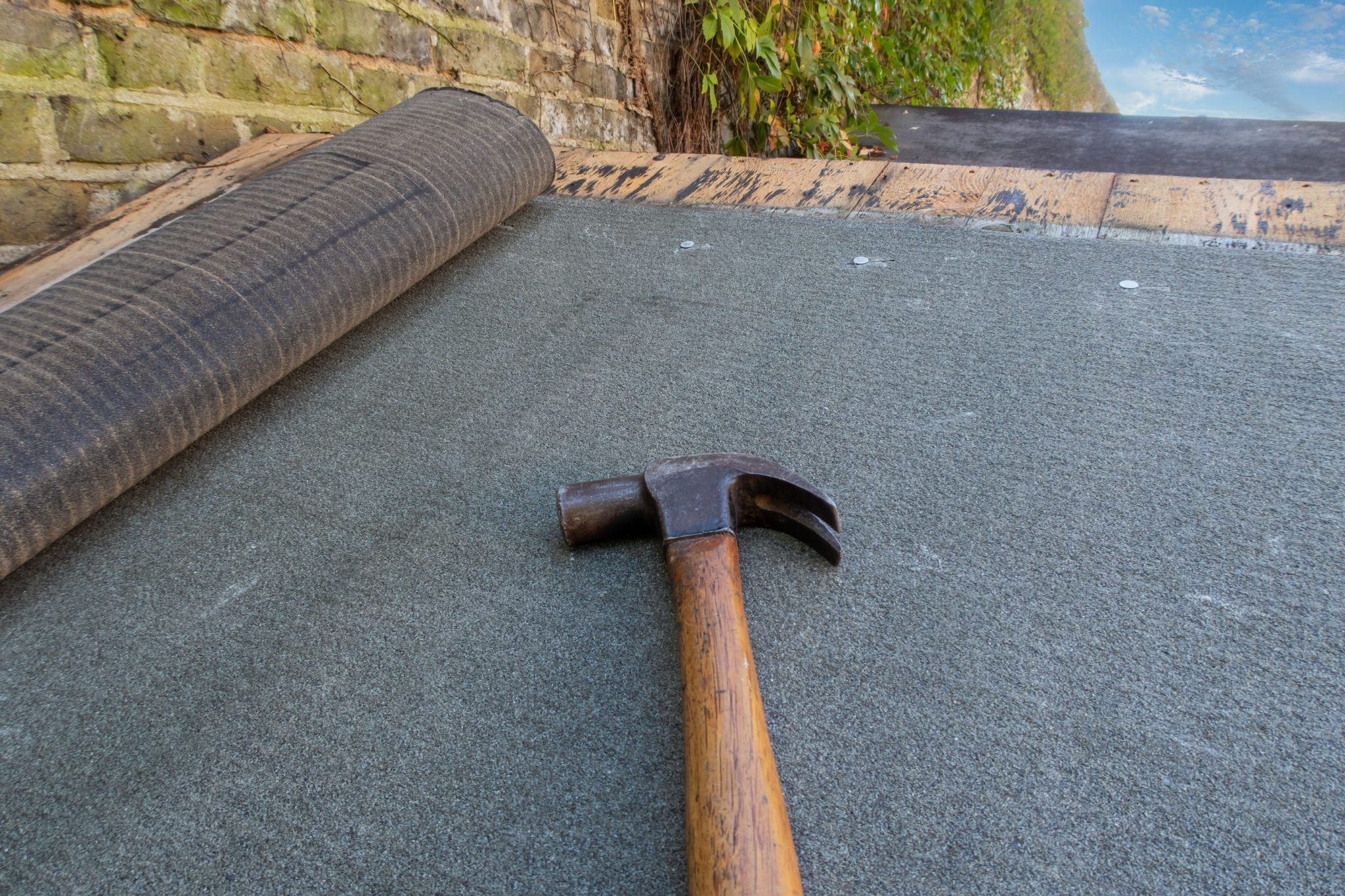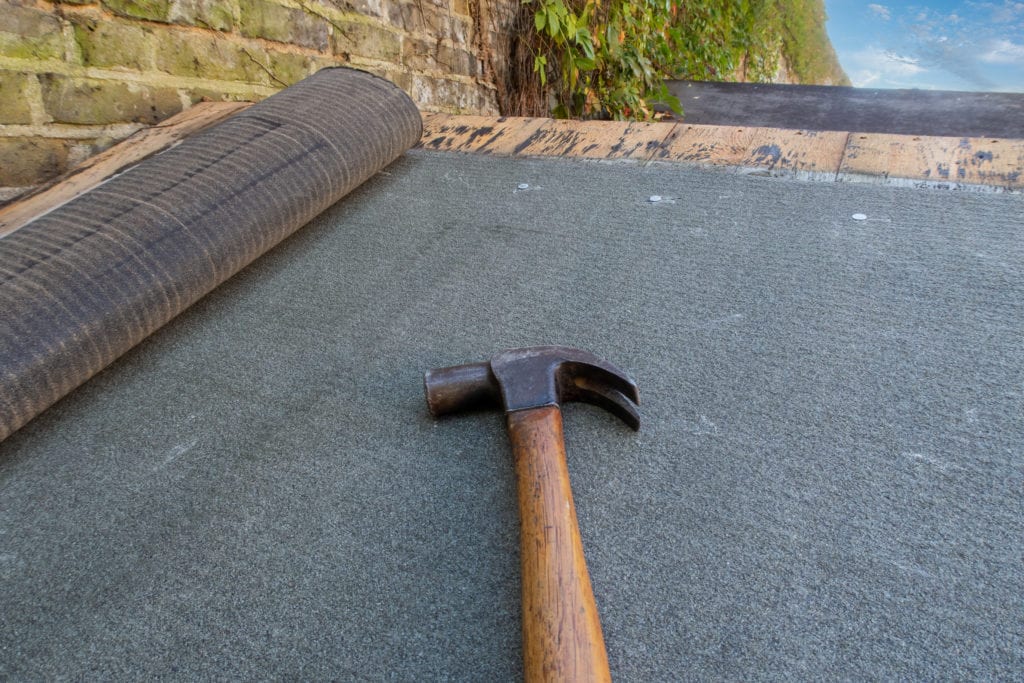 How to Apply Roll Roofing
Roll roofing is applied to a surface by cutting the material into long strips
The strips are then applied horizontally on top of the structure
Also, sometimes the saturated felt is infused with asphalt and may be used to offer support as an underlayment
Next, the underlayment goes over the 15# felt and each roll overlaps the same way- just like the asphalt shingles
No nails are used. Instead, lap cement is applied on the bottom edge. This keeps it from lifting up in wind and storms. Lastly, the upper edge is also secured into place and covered by a layer of asphalt roll roofing.
Pros and Cons of Roll Roofing
Pros:
Cheaper than asphalt or composite shingles
Great for low incline roofs that are less than 2:12. This is 2 inches of decline per 12 inches of horizontal Examples are: a gazebo, detached garage, or shed.
Can be applied quickly. In fact, takes just a few minutes
Easy to transport- no special machinery needed for transporting it.
A friend can help with moving it and applying it
Can re-roof over current roof, but make sure that there is no gravel or other things that may puncture the roll roofing.
Costs: $200-$350 per square foot, which is very cheap.
Cons
Does not have the durability that a regular roof has. The estimated life of the roof is 5-8 years, compared to 20 years of most roof materials
This material does not contract and expand as shingles do so it tears as it is like having one big shingle
Thin material and can easily tear or puncture and develop bald areas
Does not help with resale value as a new roof of shingles would. In fact, a lot of home buyers are turned off from it.
Only comes in a few colors, mostly black/gray.
Here is a video about a home owner who used this roofing as a temporary fix on his front porch until he was able to get the shingles put on.
Other Types of Roof Materials
If roll roofing doesn't sound like something you want to use for your home or small structure, there are alternatives: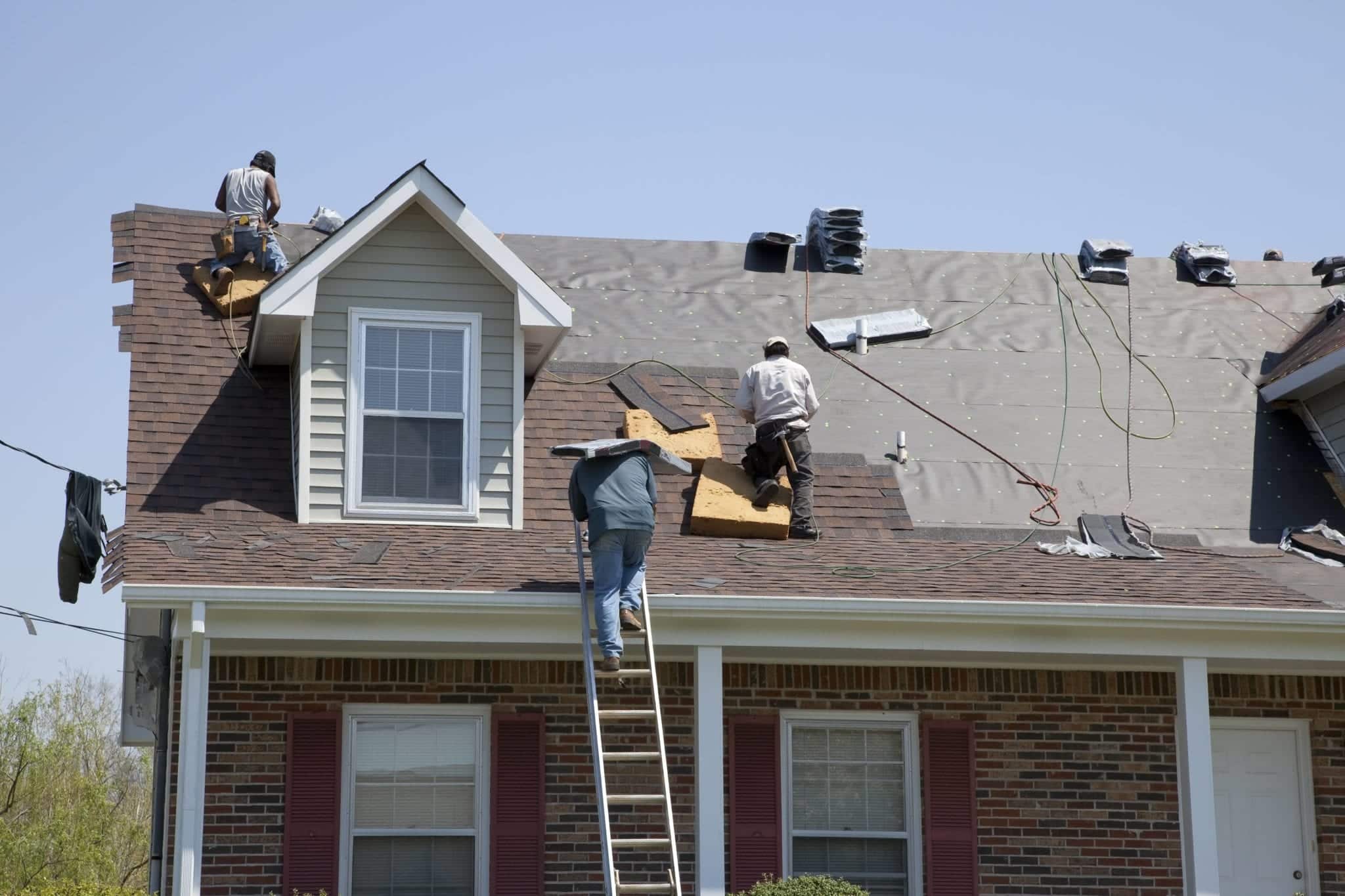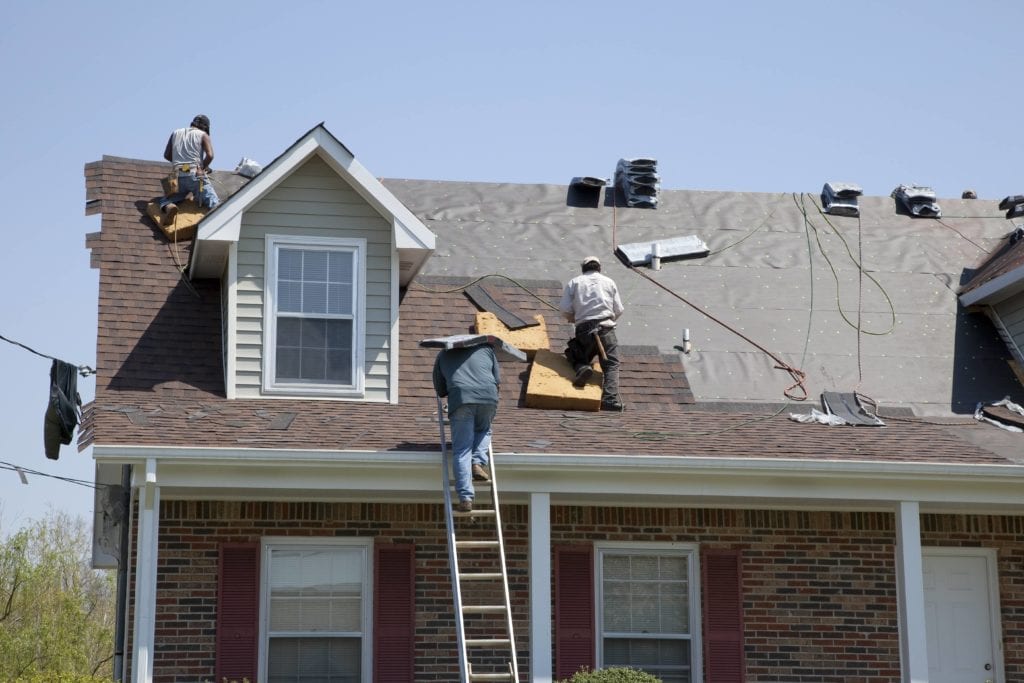 Shingles
Architectural shingles– are thicker, heavier material, and average between $250-400 per square foot. Aesthetically appealing and help increase the value of the home due to the varieties offered in color and style. Architectural shingles will last about 15-30 years and are said to be better than three tab shingles.
Three tab shingles– $70-$150 per square foot and the most common on homes in the U.S. The cheapest and least appealing roof, but easier to find and install. This type saves the homeowner money.
Wood shingles– $250-$600 per square feet and require a lot of maintenance and do fade over time or change colors. They are insect and rot-resistant, great in warmer climates, and look wonderful on cottage and Tudor style homes.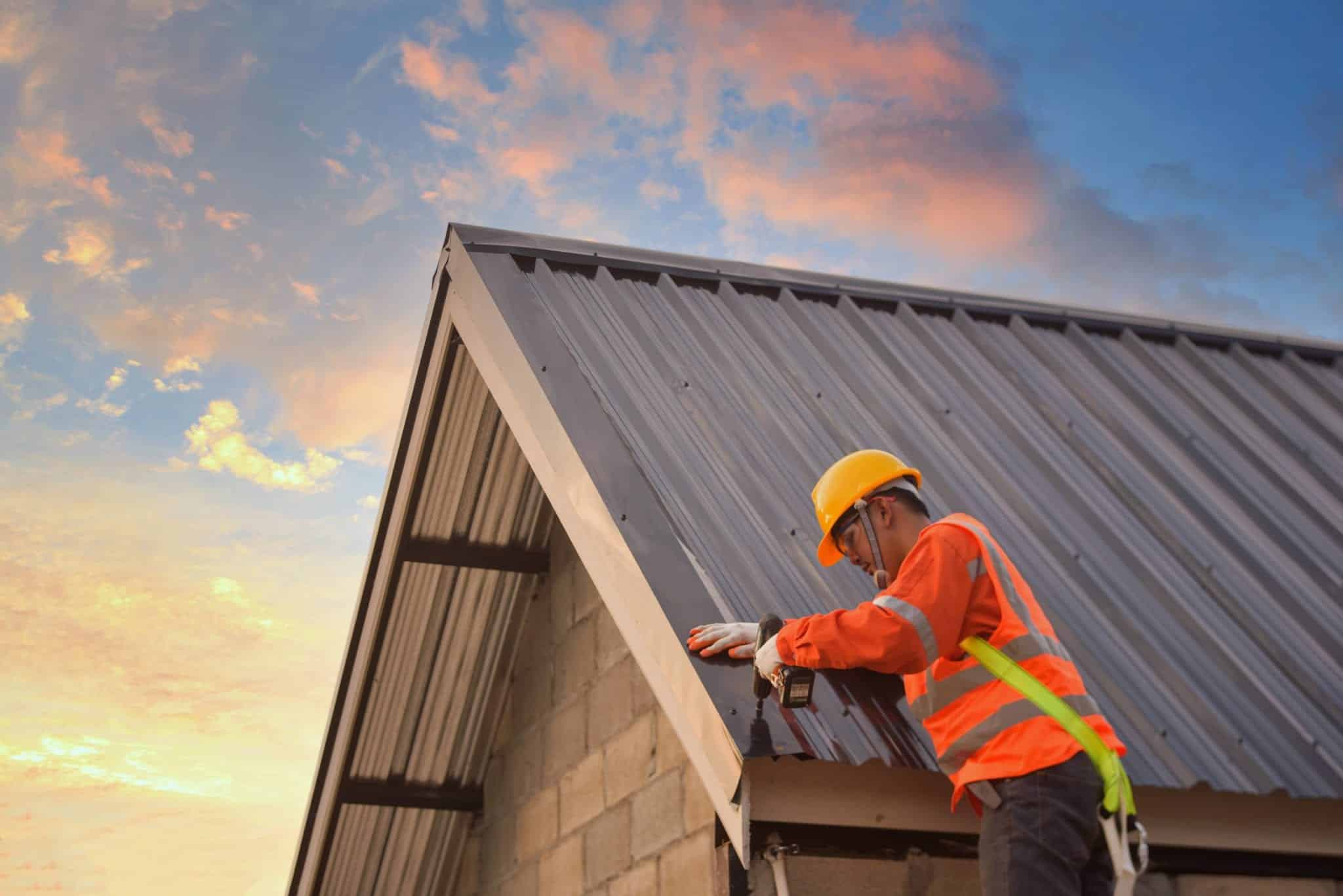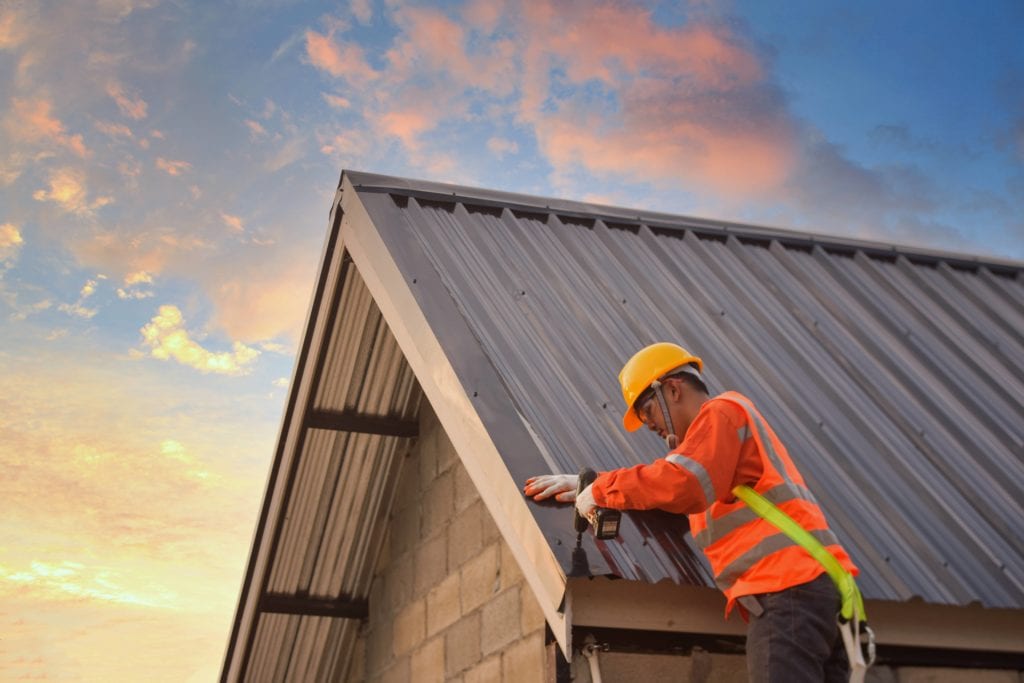 Tiles, Metal, and Slate
Clay Tiles– $600-$800 per square foot and made of terra cotta material which is heavier than a three tab. They look nice but not as popular here in the northeast as they are usually seen in the south and southwestern states.
Metal Roofing– Averages about $115 per square foot for aluminum or steel, all the way to $900 per square feet for stone-coated steel and standing-seam copper panels. Great in states with snow as it slides right off the roof! However, be careful that you are not putting a metal roof over shingles. You won't know when there are issues underneath the metal and a whole slew of issues can happen. It is best to take the shingles off first and then lay the metal roof down.
Slate Tile Roof– $600-$1500 per square foot and usually on mansions and premiere homes due to requiring rafters that are strengthened to hold them.  They are very heavy and won't withstand regular home rafters.
Whichever you choose, make sure that roof sheathing is laid down first so that it keeps the water out. The layer of wood attaches to the trusses and joists and then the shingles attached to the planks.
Look a little more into the ones listed above that interest you and see if they are good for your climate. If you are not sure, contact a professional.
Maintenance Areas to Think About
Skylight
The roof of any structure is important to maintain. It is the top of your home, so you want to make sure there are no leaks. Do you have a skylight? Check to make sure that the skylight isn't leaking. You can tell when it is raining if there is water coming in. Usually, it is flashing or sealant that needs repairing. Additionally, it may be high humidity in the home that is causing the window to show condensation.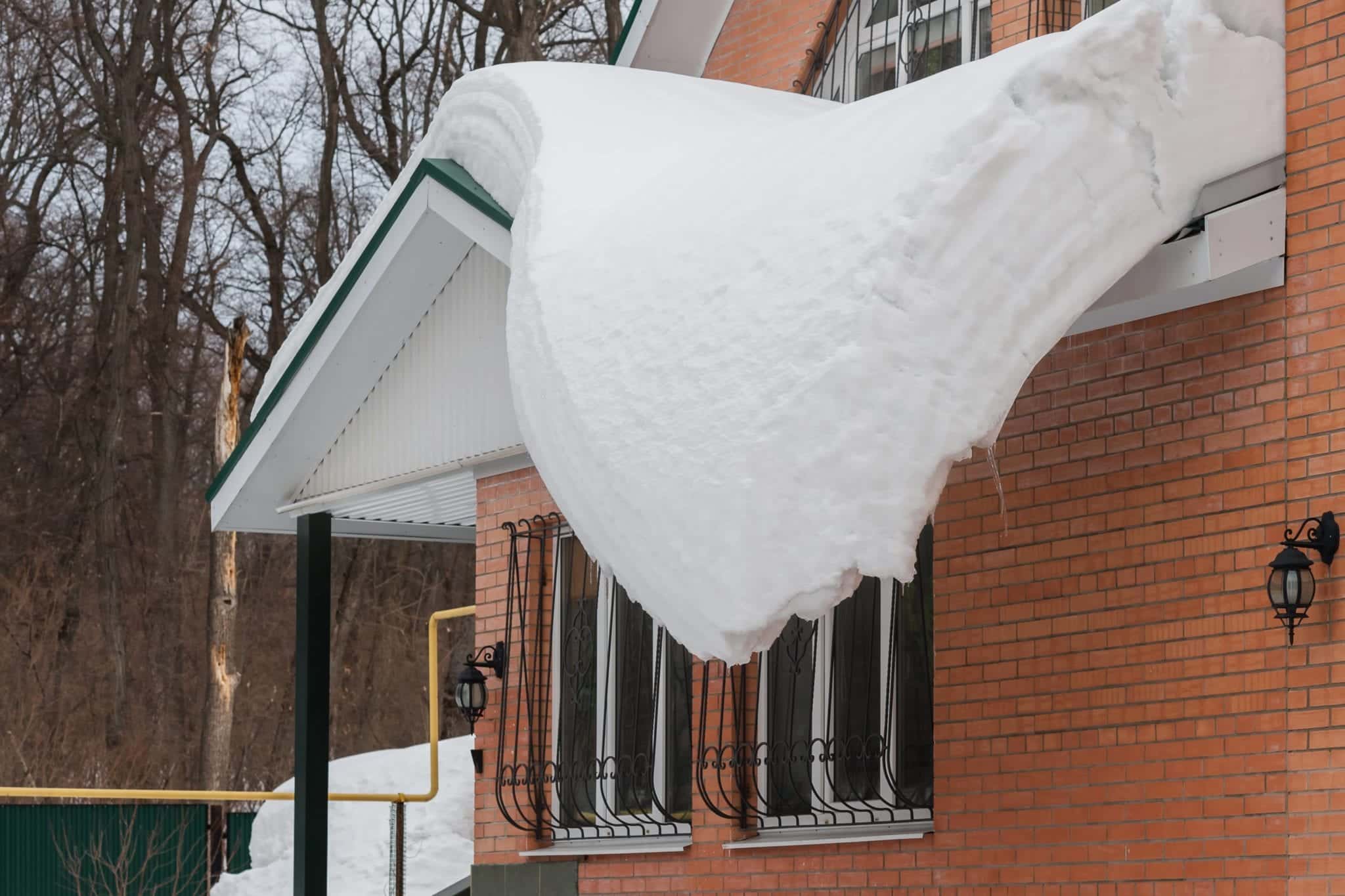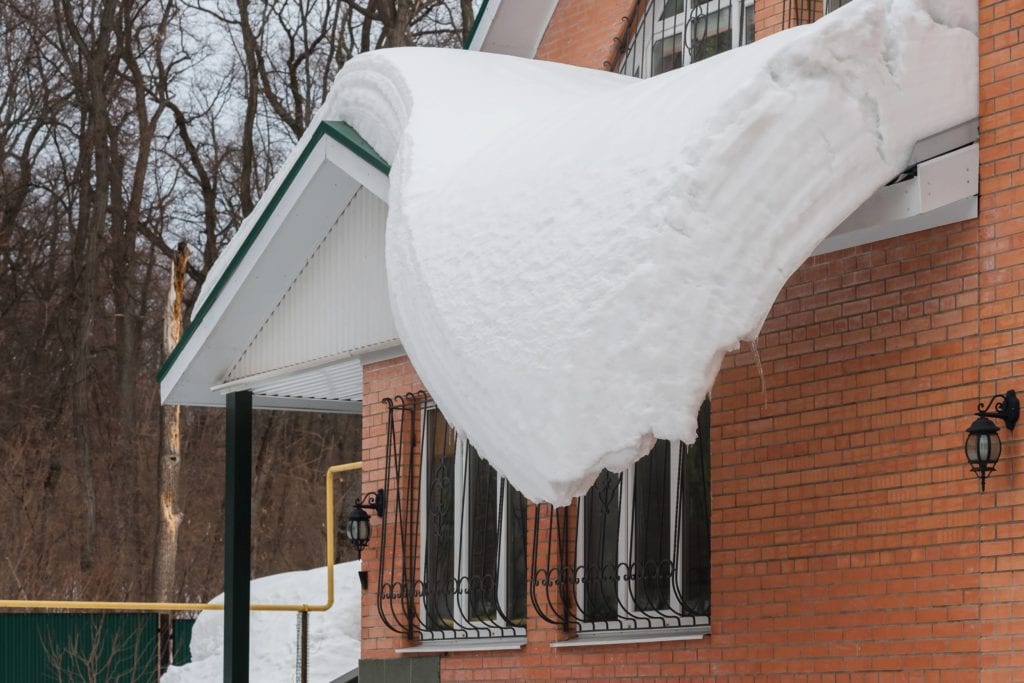 Snow in the Winter
In the winter, we get a lot of snow here in New Hampshire. It is important to make sure that the snow is removed properly and safely from the roof. Some of those ways are by using a snow rake, heating cables, or even snow guards. Don't overstress the roof with the snow so take care of it properly.
Keeping the Gutters and Downspouts Clean
On the roof, you want to make sure the gutters stay clean and allow the water to flow through. You will need to clean the gutters out probably after big storms or heavy wind. There should be downspouts attached that go out at least 6 feet and direct the water away from the house. If there is not, you can end up with flooding in your yard or a backup in the house.
When to Call a Professional
Call a professional if you want to know what type of material works best for the roof you are replacing or adding. If it is on a small structure, you may be able to get away with the roll roofing. However, check with your HOA (if you have one) to find out the regulations.
Don't spend money on this type of roofing or one of the others mentioned above if they are not allowed. As mentioned above, think about all the pros and cons of roll roofing and see if it really makes sense before you buy the materials. Not sure what to do? Contact a professional for help.
Conclusion
Decide which material works best for your structure. Think about the different types of materials and if you want to sell your home in the future as well. Also, the climate that you live in has a lot to do with the type of roof that will be good.
In the end, remember that the roof is important and you want something that will protect you and the other ones inside from the elements outside. If it is for a shed or gazebo, you want it to protect the items and people underneath. All Coast Home Inspections can inspect your roof during a home inspection in the Houston area.