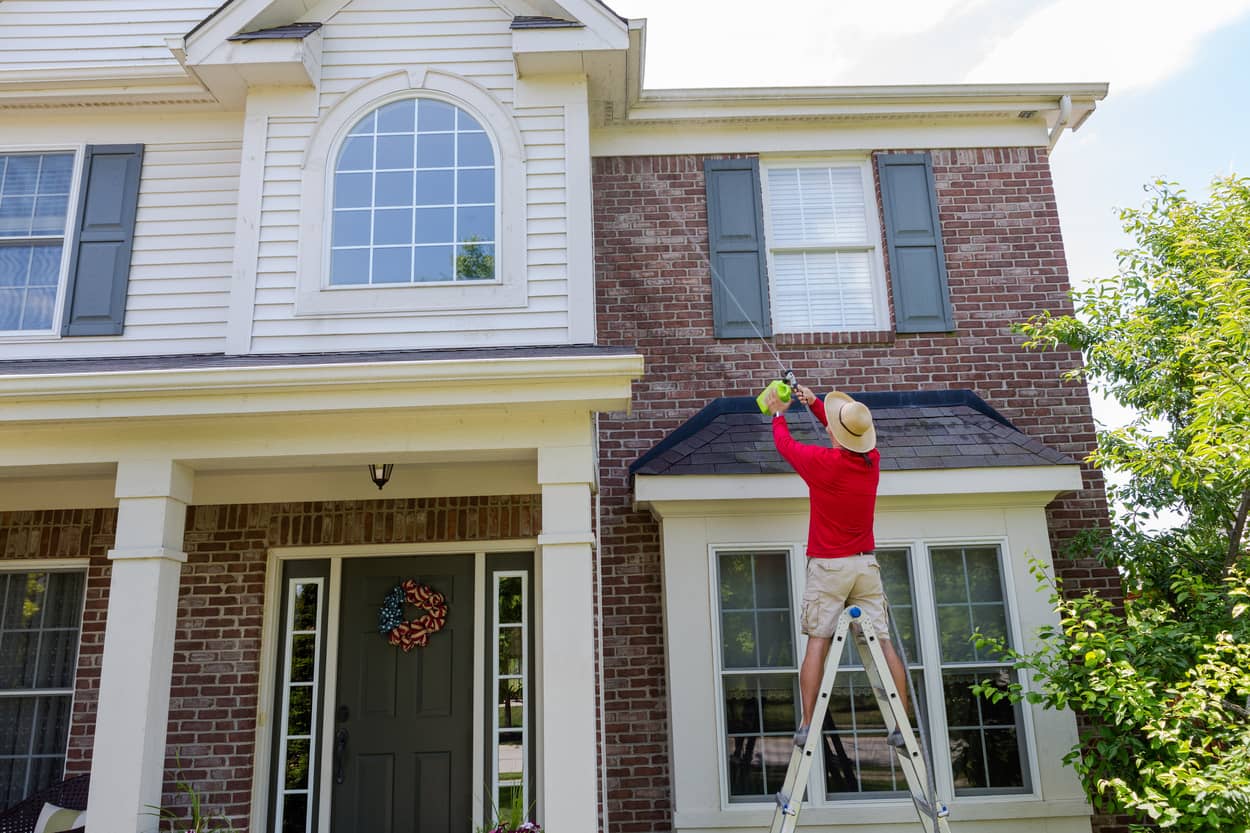 There are many projects in and around a home. Maintaining all of the working parts is important to your health and safety, and keeping your investment intact. Often times as a homeowner we forget to look up and evaluate what is going on with our roof, gutters, or even soffits. All of these items should be cleaned and maintained on a yearly if not monthly basis. Cleaning these items keeps mold, mildew, and debris away. Can you power wash soffits? Yes, use a low-pressure power washer and a low-pressure nozzle. This keeps water from getting into the attic.
Let's take a look below as to why using a low-pressure washing scenario is most important.
What Are Soffits
Most homeowners do not remember all of the terms for the working parts of their home. Also, there are so many working parts to a roof, that it is difficult to keep up. Understanding the terminology allows you to know which part does which job in protecting your home. Let's take a look at what a soffit is and how it works for your home.
Horizontal pieces that are typically vinyl materials.
Used to protect the exposed beams or truss of a roof
Allows for ventilation in your attic.
Keeps pests and rodents out of the attic.
Come in a variety of colors to match your home.
Typically are made of aluminum, steel, fiber cement, wood, or vinyl.
Other areas where soffits exist in or around your home are as follows:
Underneath the cabinets of the home
Underneath the stairwell in a home
Underneath a second-story deck on the exterior of the home.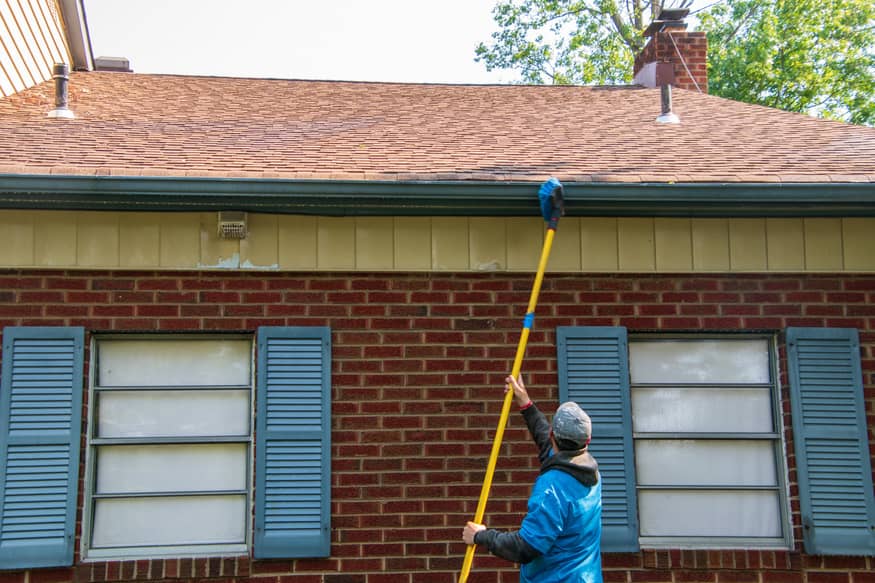 How Can I Keep Them Clean
Keeping the soffits clean is a dirty job that also requires a lot of caution. If you mistakenly use a high-pressure nozzle with the pressure washer, you could end up spraying a lot of water into the attic and accidentally soak your surrounding foliage. Soaking the beams in the attic is a bad idea. This could cause mold growth and attract insects like termites. Let's take a look at some of the best instructions for getting the job done.
Soak the soffit – first, use a low water pressure nozzle on your pressure washer and rinse away loose dirt and debris from the soffit.
Add soap – pour soap or detergent into the power washer reservoir tank. Make sure the recommended soap or detergent is used. You want to ensure that the soap or detergent won't damage the roof or surrounding areas.
Spray it on – gently spray the soap or detergent mixture onto the soffit and let it sit to break down the dirt. Then rinse it off by starting in the same spot where you first applied the soap or detergent mixture.
Remove the soap – switch your spray nozzle to a little more powerful boost. This allows you to safely remove the soap and dirt from your soffits, but also keep the water from flooding your attic. Make sure to spray back and forth as evenly as possible to remove the stains, dirt, and debris from the soffit.
Other Recommended Maintenance
Now that you know about soffits, let's take a look at other areas on the roof to pay attention to.
It is important to know if your roof sheathing needs replacing. You will know if you see light coming through the attic, the roofline is sagging, there are water spots or rot, or broken sheathing. The good news is it can be fixed to save your home from further issues.
Also on your roof, think about the material you have on it. Maybe it is three-tab shingles or architectural or maybe even a metal roof. Whatever it may be, you want to know how long the material will last. Architectural shingles last 30 years, except in Florida, it is less. On the other hand, three-tab lasts about 7-30 years, depending on where you live and the weather conditions.
Lastly, it is important to know when you need to replace your roof. There are obvious signs such as bowing or sagging, light coming in, and damage to shingles or leaks. Before you start handing out the money, get a few quotes to make sure you don't need a repair instead of a replacement.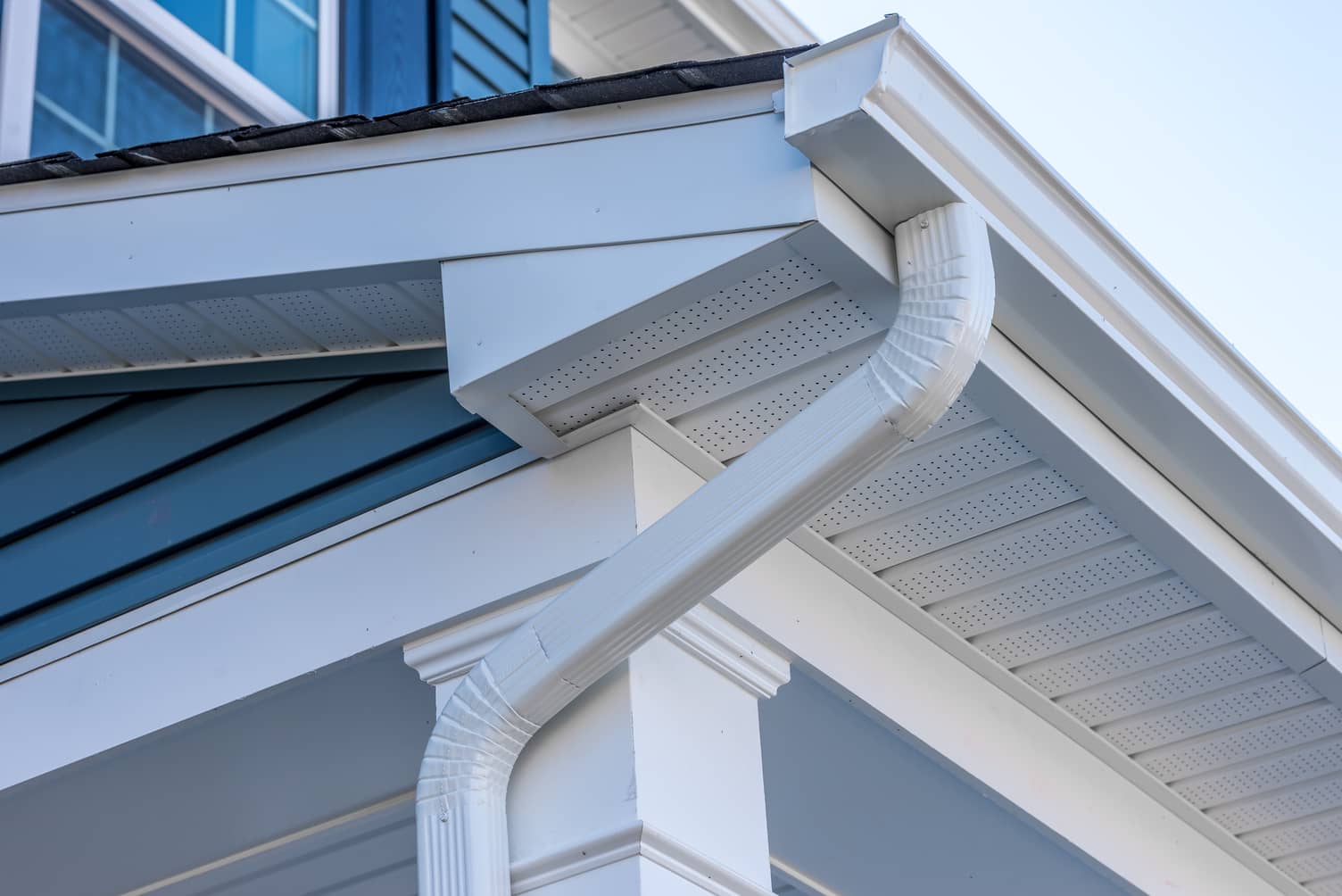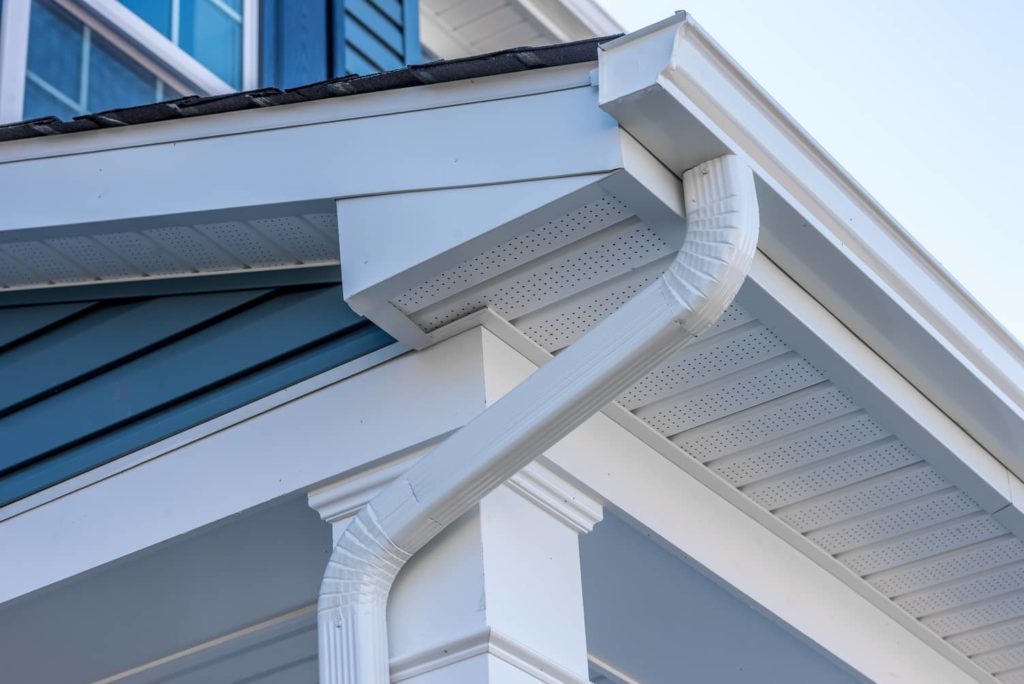 When Do I Call A Professional
Calling on a professional power washing company is a great idea. Not only can they clean your soffits, but they can also power wash your home's exterior and even your decking, concrete patio, driveway, or sidewalks. If you aren't sure who to call, have your local home inspection team come out first. Keep in mind that they can conduct a full home inspection and let you know if there are any damages to the soffit. Also, you wouldn't want to power wash the soffit if there is already damage to it.
Conclusion
When you are outside of your home and conducting some landscaping, don't forget to inspect your own home's exterior. Always remember to look up and determine if it is time to clean or wash your home's exterior surfaces. If you aren't sure about the best approach to cleaning an area like the soffit, call on your local home inspection team.
They can conduct a full roofing inspection as well as determine other areas of your home's exterior that could use a good cleaning. Call on All Coast Home Inspections for a roof inspection in Houston, TX. They will be able to conduct a roof inspection to determine if you require more roofing repairs or recommend a reputable power washing company in your local area.