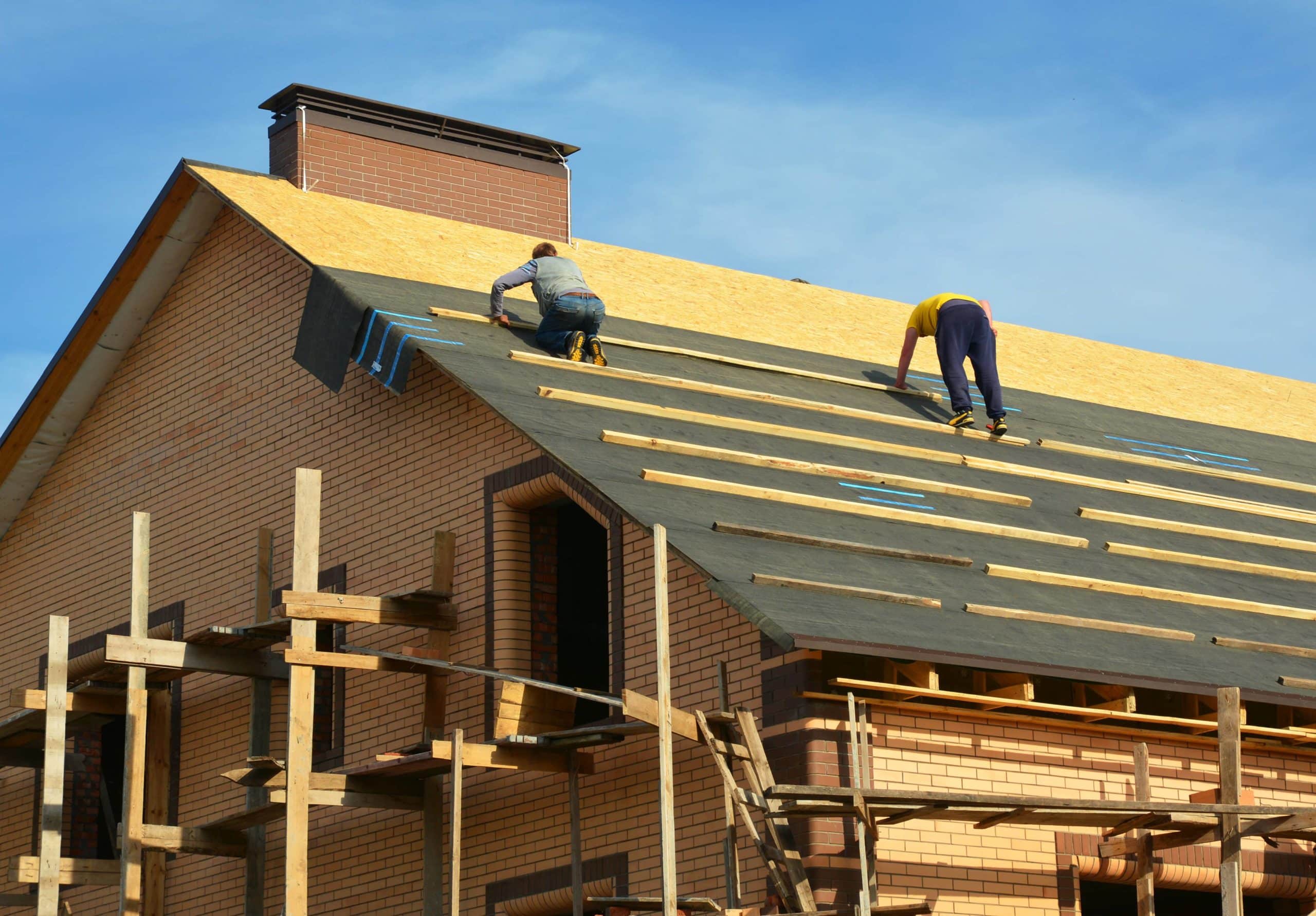 Many people think that a roof is made of trusses and then on top of it is shingles. However, there is more to the roof than that, there is roof sheathing. What is roof sheathing? It is a layer of wood that is attached to the trusses and joists. It is usually made of oriented strand board (OSB) or plywood. Often, the OSB is used as it is lighter in weight for most roofs.
Let's take a look at why it is important, the materials, benefits, when to replace it, the results of leaks and when to call a professional.
Roof Sheathing is Important
Roof sheathing is important as it is a layer of wood and as mentioned above, it attaches to the trusses and joists on the roof. Then the shingles attach to the planks of wood. This keeps the water out of the home so it is a necessary part of the home.
Another name for it is roof decking. It strengthens the roof by holding trusses together and is a platform for nailing shingles to. Lastly, securing it well to the wood framing allows the roof sheathing to resist high winds.
Roof Sheathing: Plywood or OSB
Plywood is a heavier and more durable material, but unless the roof that is going on is slate or concrete tiles, roofers prefer to use OSB. OSB is lighter in weight and more affordable and good for most material roofs.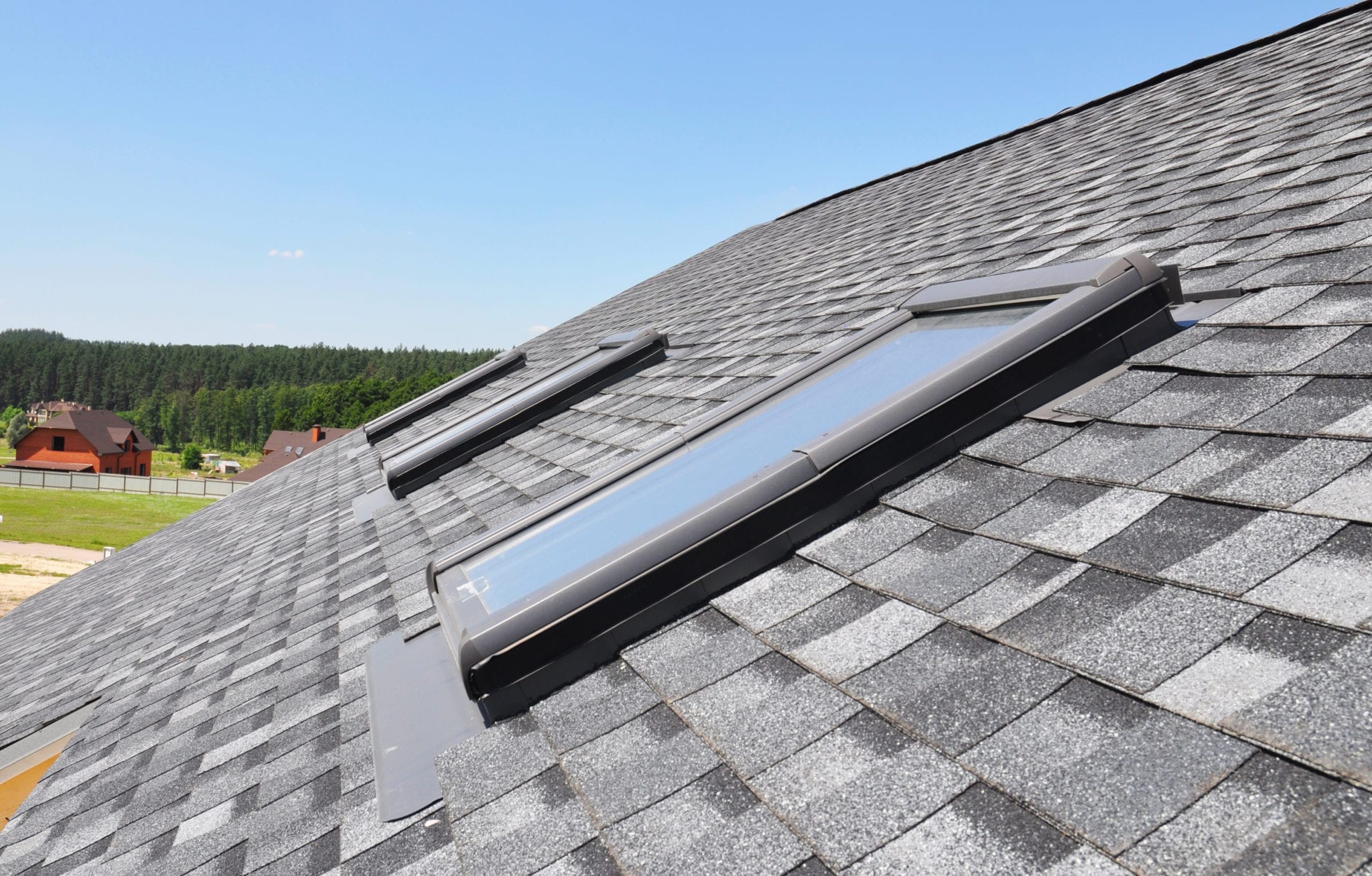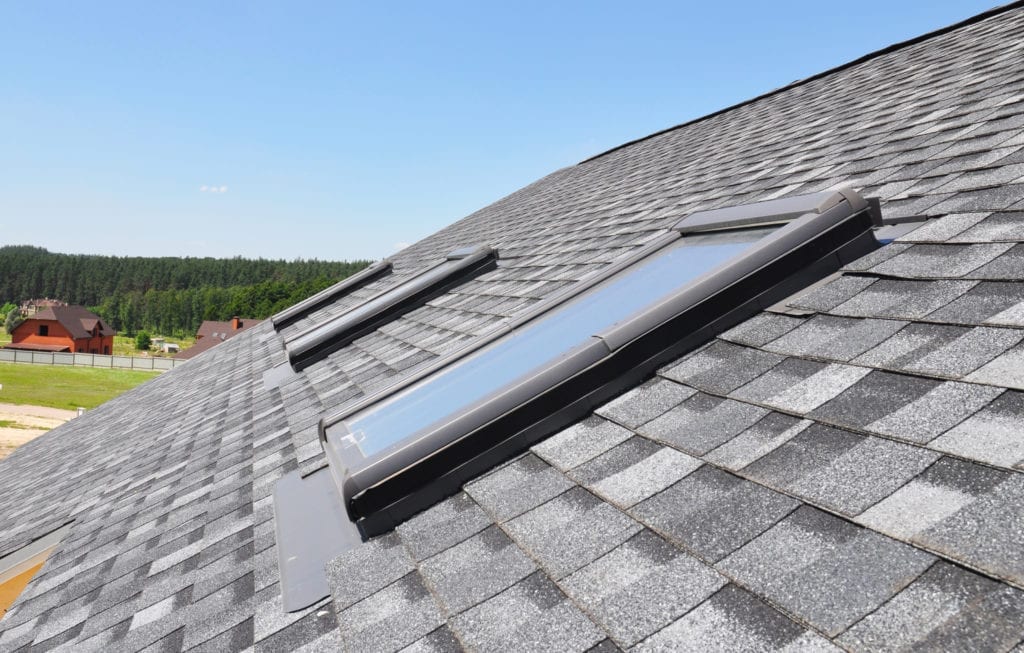 Benefits of Roof Sheathing
Asphalt Shingles
These shingles come with several treatments of weatherproofing on them and help stop leaks in roofs. Many years ago, homes were not built with roof sheathing and many homes leaked. Thanks to the asphalt shingles and their treatment combined with the roof sheathing that also has weatherproofing, water leaks are very rare. Furthermore, this helps the roof get many more years out of it.
If you are able to get shingles that are a lighter color, you can save about 20% on your electric bill as this will help the attic stay cooler.
In older homes, roof decking is typically wood planks that are thicker and sometimes have large gaps between them, thus resulting in the loss of shingles. However, adding plywood can fix this problem.
Roof Sheathing Adds Support and Strength
The roof sheathing adds support and strength to the trusses and joists and helps distribute the weight evenly on the roof. When the rare occasion of snow happens here in Texas or the downpours of rain, it helps support the snow or precipitation on the roof so it does not cause sagging or bowing in the roof. If you do have snow, make sure it is removed carefully from the roof.
H- Clips Add to the Support
H-clips are important to add to the strength of the boards. Also known as panel-edge clips, they are made of steel and fit in between the wood panels to keep the edges from feeling soft or sponge-like. The benefit of the H-clips is they help evenly distribute the weight between the panels. They also help contractors save money as the clips make the boards more sturdy, thus requiring fewer materials.
Fireproofing is A Benefit of Roof Sheathing
As mentioned above, roof sheathing has weatherproofing treatments as well as fireproofing retardant. This helps the roof resist fires that are on the roof or in the attic.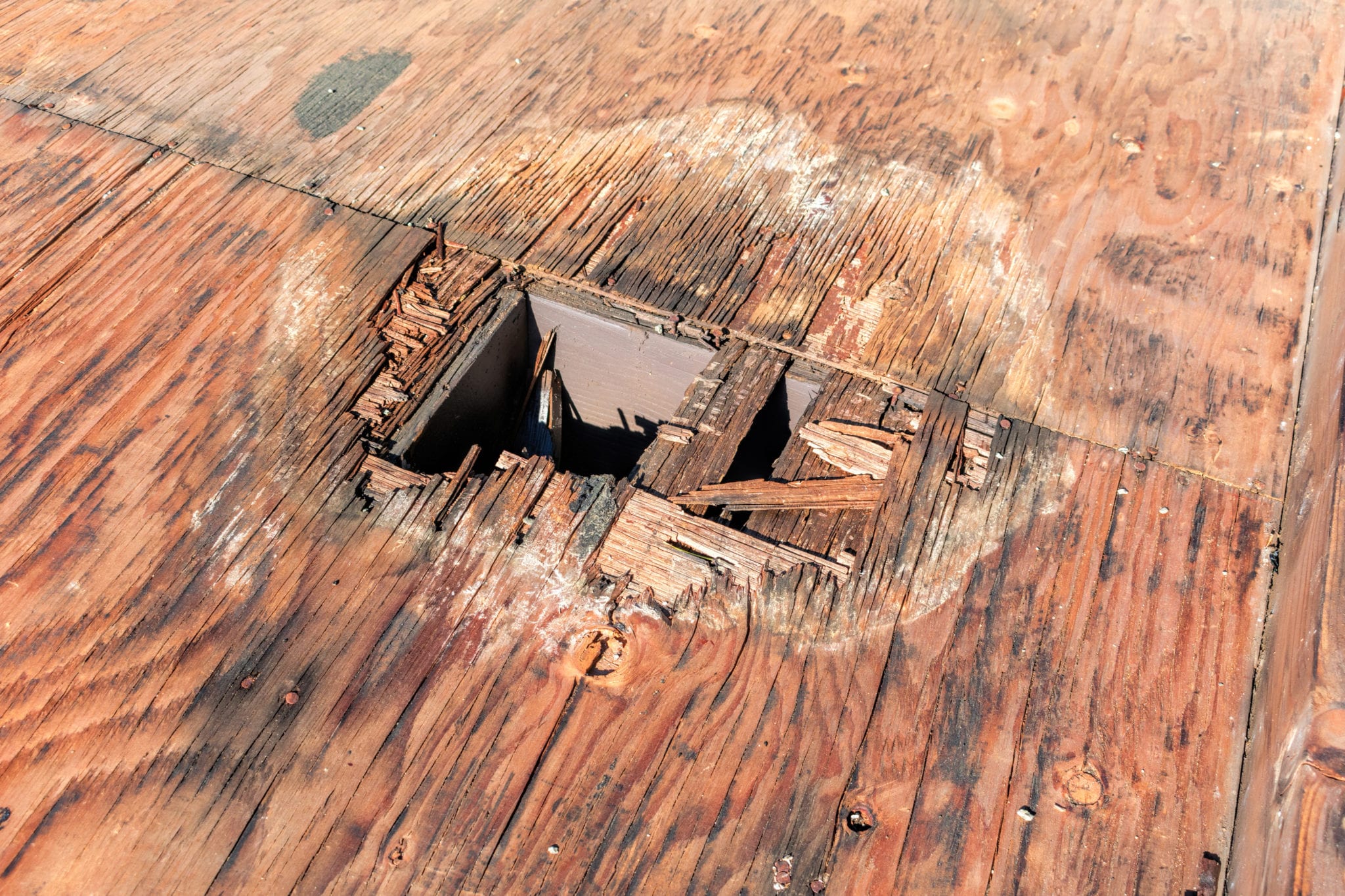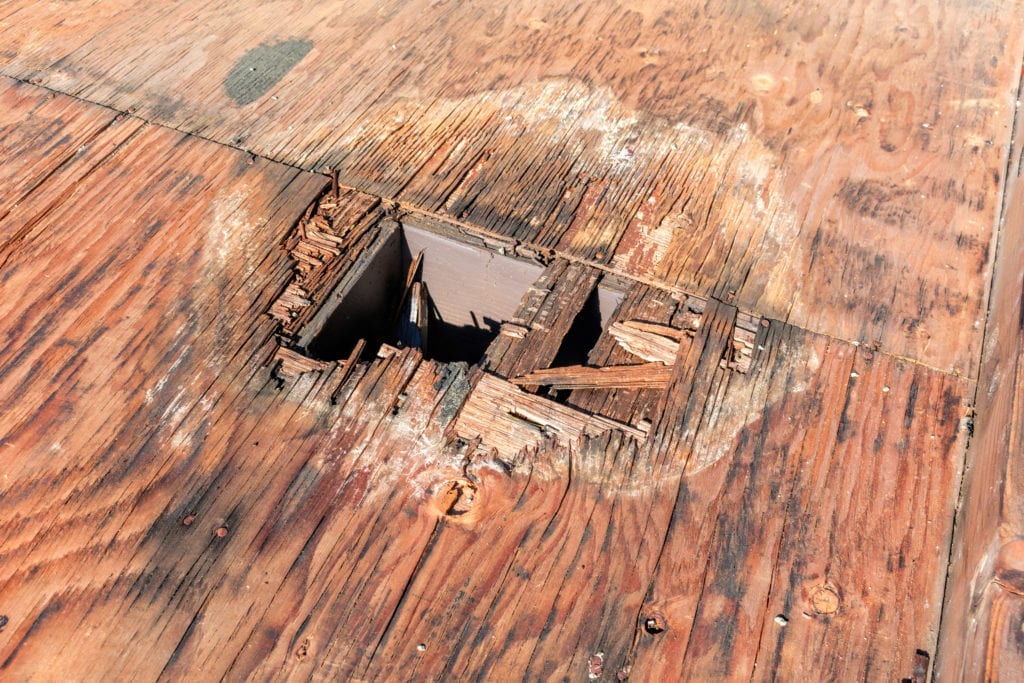 Roof Sheathing Replacement: How Do You know
Broken Sheathing
Sheathing can break if a tree limb falls in, another heavyweight is on the roof or even heavy snow. If you see rotted wood or broken decking, it is time to replace the sheathing.
Water Spots and/or Rot
Water spots in the attic or rot is a signal that water is getting into the house. You can spot rot in the attic by using a flashlight to look for a darkening of the wood. Using your hand to check for soft spots also will help.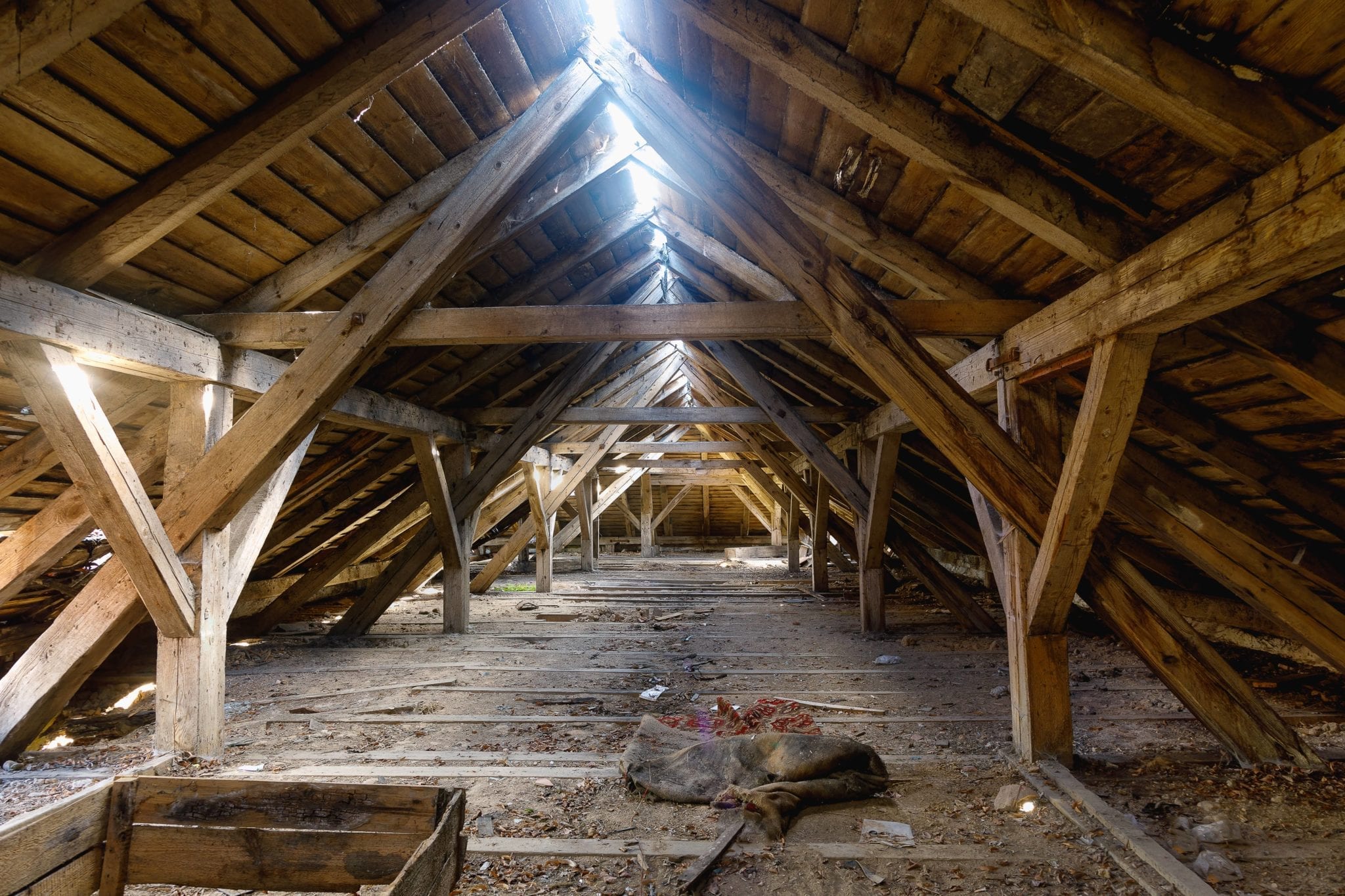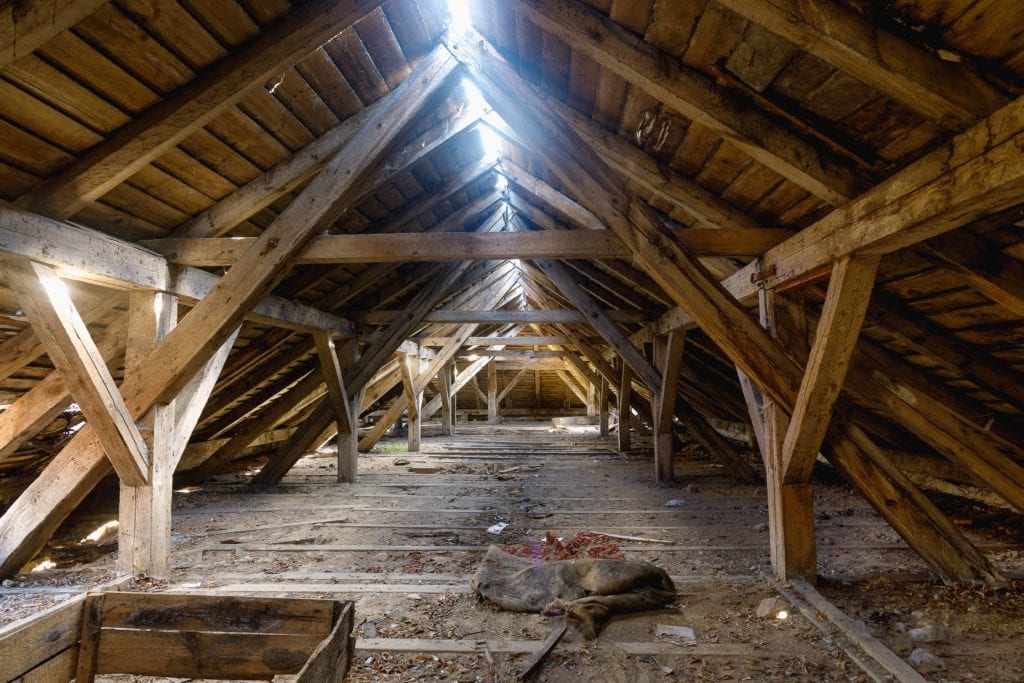 Light Shining Through the Attic
The attic is dark so if you are up there and light is coming through, then there is a leak. You will need to call a professional to investigate further.
Roofline is Sagging
Yearly maintenance should be done on the home, which includes taking a look at the roofline from the ground. If it looks like it is sagging, there is an issue and calling a professional is necessary.
Results of Leaks in the Roof Sheathing
If the sheathing is leaking, then this will result in mold growing in the attic. Additionally, you can have mold growing on the trusses thus wearing them down faster and becoming a structural hazard.
The temperature in the attic will increase, the sheathing will need fixing, and also check to make sure there is enough insulation.
Here is a video if you are interested in the process of installing sheathing.
Roof Inspection Checklist
Once a year at least, it is a good idea to do a check of the roof. A roof inspection checklist will help you to know what to keep an eye out for.
When to Call a Professional
Call a professional if you need help checking the roof, don't want to climb on the roof, find some suspicious areas, or have any questions.
Conclusion
Roof sheathing is a very important part of the roof and helps create layers that keep the water out. If it is not installed, is installed incorrectly or is leaking, it needs to be fixed. We will look at your roof during our home inspections in Houston, TX. area. Have a question or an issue and may need our help? Comment below!